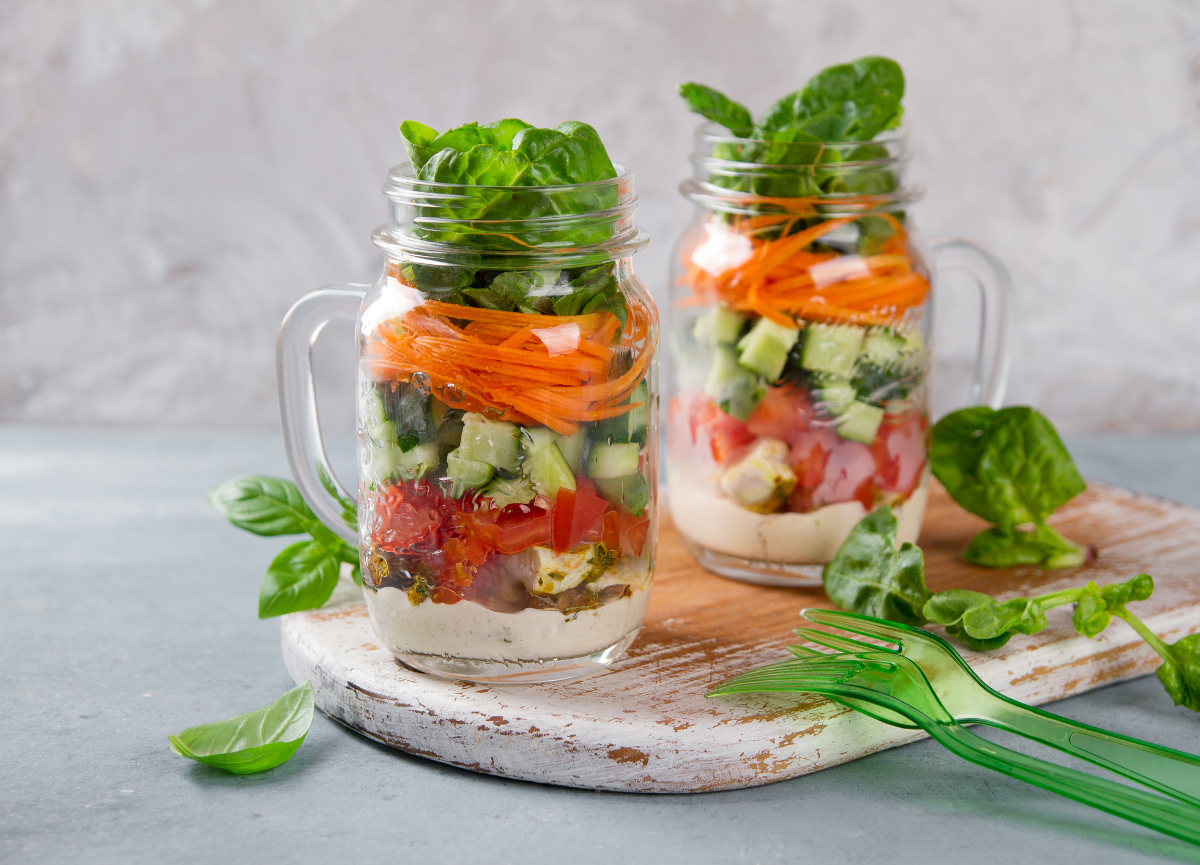 "Meal prep" is a buzzword that's been all over social media, but it's much more than snazzy Instagram pics - it's a great habit that can help you transform your work lunches from "meh" to "magnificent!"
Preparing large batches of work lunches on Sundays - or whichever other day of the week you have lots of time - is a smart routine to get into because it saves you from going to the office without a healthy lunch in tow. No more sad scraped-together sandwiches or dashes to the drive-thru, since with meal prepping you'll have lots of tasty and nutritious lunches ready to go.
To help get you started, here are some tips for healthy meal prep for the workweek:
1. Choose ingredients that have a long fridge life
A key component of meal prepping is making dishes that last - otherwise you'd have to be back in the kitchen to make more lunches every other day! Greatlist put together a helpful list of ingredients that stay good for more than a few days, such as lentils, chicken, ground meat and brown rice. Design dishes around these longer-lasting ingredients to make meal-prepping as convenient as possible.
2. Make slight tweaks to keep things interesting
If your worst nightmare is having to eat the same foods over and over again, have no fear - you can jazz up your meal-prepped lunches to keep things interesting. Eat This recommends making different sauces to put tweaks on different meals. For example, a light peanut sauce can transform chicken and veggies into a stir-fry, while the next day a tomato sauce can turn the ingredients into a tasty Italian-inspired dish. Light fresh sauces are easy to mix up on meal prep day, too, giving you maximum taste for minimum effort! You could also chop up a variety of vegetables or make different sandwich combinations and then rotate them throughout the week.
3. Turn jar salads into your new best friend
Maybe you've seen mason jar salads online, but if you haven't, it's time to get on board. These little jars are the perfect way to store and transport nutritious salads to work. A pro tip: Pour the dressing in the bottom, then add chopped ingredients and finally lettuce on top. Once at the office, just flip over the mason jar, shake it up, unscrew the lid and dig in.