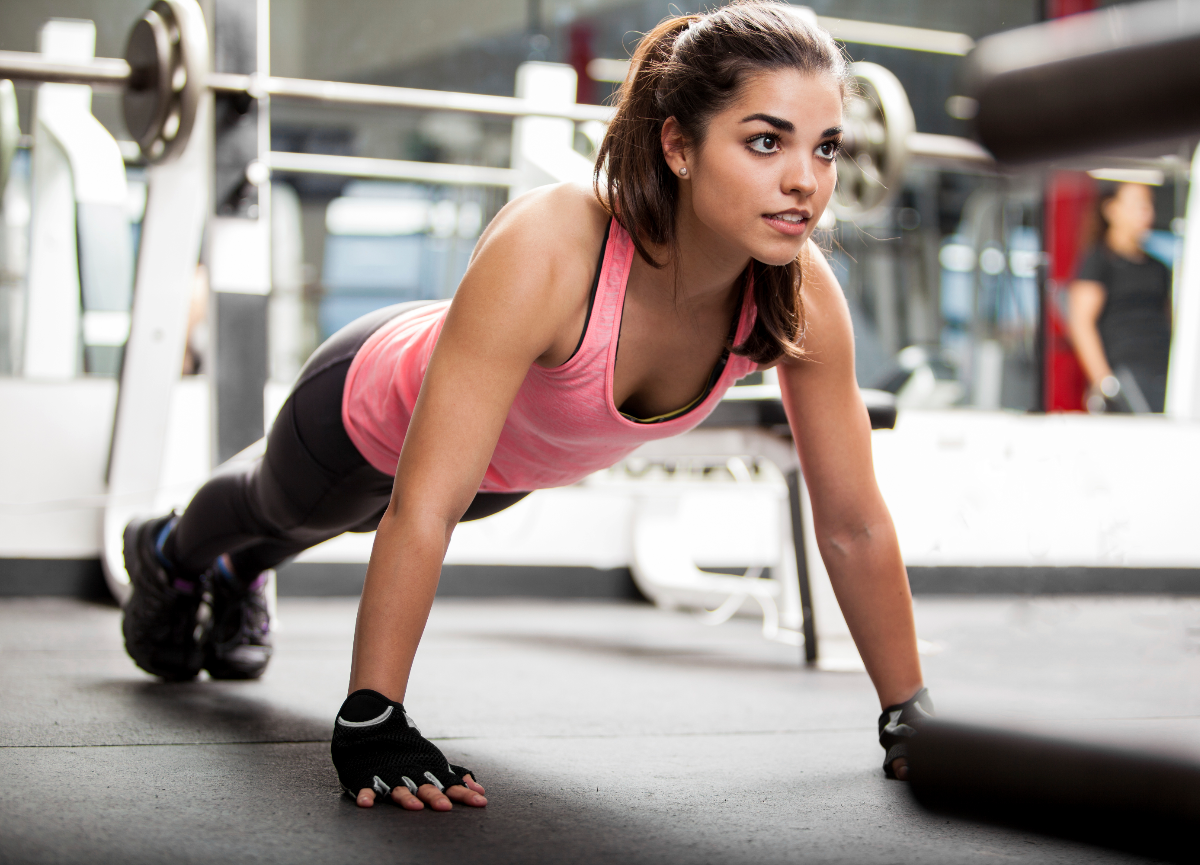 Regular exercise is an important part of a healthy lifestyle - and it also helps keep your skin looking youthful, new research shows.
A study published in the journal Science Advances found that exercise kickstarts production of NRF1, a compound that helps revitalize and repair telomeres in your cells. Telomeres weaken and degrade as time goes on, but the study revealed that exercise - in this specific case, study subjects rode stationary bikes - caused increased levels of NRF1, giving cells a youthful boost.
"Keeping your cells young is important to allow tissues to function properly," said Anabelle Decottignies, professor of pharmacy and biomedical sciences at the Catholic University of Leuven in Belgium, in an interview with Allure magazine.
"You could see this like varnish on nails," she explained. "You cannot change your nails (telomeres), but you can change the varnish that protects them."
Exercise helps keep your cells - and skin - young.
Feeling a little more inspired to hit the gym now? Here are a few tips for seamlessly transition from the gym to the office, sweat-free:
Apply dry shampoo before working out
A thorough shower after a workout is the dream, but some days there just isn't time. Enter dry shampoo - it absorbs sweat, dirt and other oils in hair to refresh strands, but don't wait until your workout ends to apply it. Spraying dry shampoo into hair before bed helps absorb more oil, and the same principle applies to Pilates sessions. Direct dry shampoo onto roots and massage into hair with fingers before you start your workout for ultra-fresh strands after.
Style your hair strategically
A little strategic thinking when you choose your workout hairstyle can save frustration as you freshen up to go back to the office. A high ponytail is the classic option, but make sure you don't pull it back too tightly, since this can cause breakage around the hairline. Braiding your ponytail and then pinning it into a bun is another great choice, since it keeps strands secure and out of the way. If you're planning on doing some superpowered cardio, slip on a sweat-absorbing hair band or wrap.
Bring a towel from home
There are some things in life you're just better off not knowing, like how a hot dog is made - and how many billions of bacteria are on those free towels at gym is also one of those things. Skip the skeeviness and instead bring towels from home. Washing gym towels doesn't eliminate all the nasties from them, which can then cause breakouts and other skin issues.
Minimize your makeup
"When you're working up a sweat, it's important to let your skin breathe. "That's why it's a good idea to keep makeup to a minimum in the gym. If you must have a little something on, choose clear mascara and some tinted lip balm - anything else is likely to run off your face as you run on the treadmill.
A turbocharged tip
For ultimate age-fighting power, incorporate the Elemis BIOTEC Energising Day Cream into your anti-aging skincare routine. This innovative product works similar to the way exercise helps keep your cells young - it uses advanced BIO-ENERGY™ technology with a complex of zinc and copper to kick-start skin's natural bio-electricity and boost cell energy, which slows over time. Skin is turned back on, left youthful and beautifully revived. Toss it in your gym bag and keep the post-workout glow going by applying it after your workout.