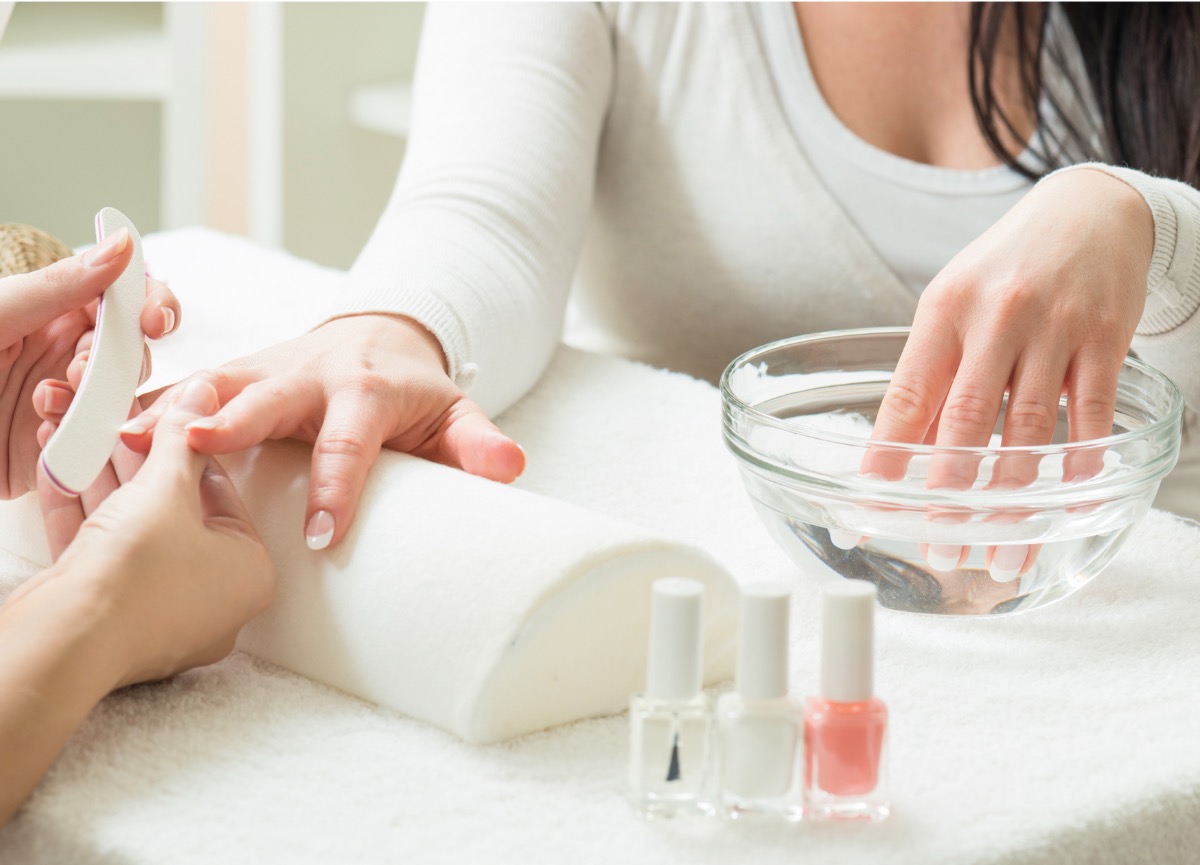 Being selected as a bridesmaid can be one of the most exciting moments of any woman's life, but we all know that along with that personalized invitation comes hair appointments, bridal showers and, of course, mani's and pedi's.
Picking the perfect color to match your dress can be stressful. Unless your bride has requested a specific type of manicure, keep to these basic tips to ensure your nails complement your dress shade as you waltz down the aisle.
You want your nails to stand out, but not to steal the show.
If the dress is...
• Red: With a bold shade like red, you'll want a more neutral nail to balance out the color. Try a beige tone,
• Yellow: You can get away with a lot more when you're wearing a yellow dress. Since the shade itself is already unconventional, pair it with an equally eye-catching color, like a bright red or orange. If you really want your nails to pop, opt for a blue or aqua shade.
• Blue: Blue remains a popular dress shade among brides during all seasons, and since it pairs well with so many other colors, have a bit more fun when doing your nails. If you want to keep it classy, a chrome or gold shade does well. But if you want to mix it up a bit, try a classy pattern, like a colorful French manicure or slanted dual color.
• Pink: Match it. Pink is among the most versatile shades, so try to match your nail color as closely as you can to your dress - it'll look very chic.
• Purple: Dark purples should be paired with neutral nails, like beige or white, but lighter purples are well suited to a wider range of options, like red, gold, silver or black.
• White: If your bride chose white bridesmaids dresses, perhaps consider a reverse french manicure. You can try pink as a nail base, and then accent your nail bed with a semi circle of white, or gold. Another option is to stay with a light neutral shade but layer over a glittery top coat to add some visual interest.