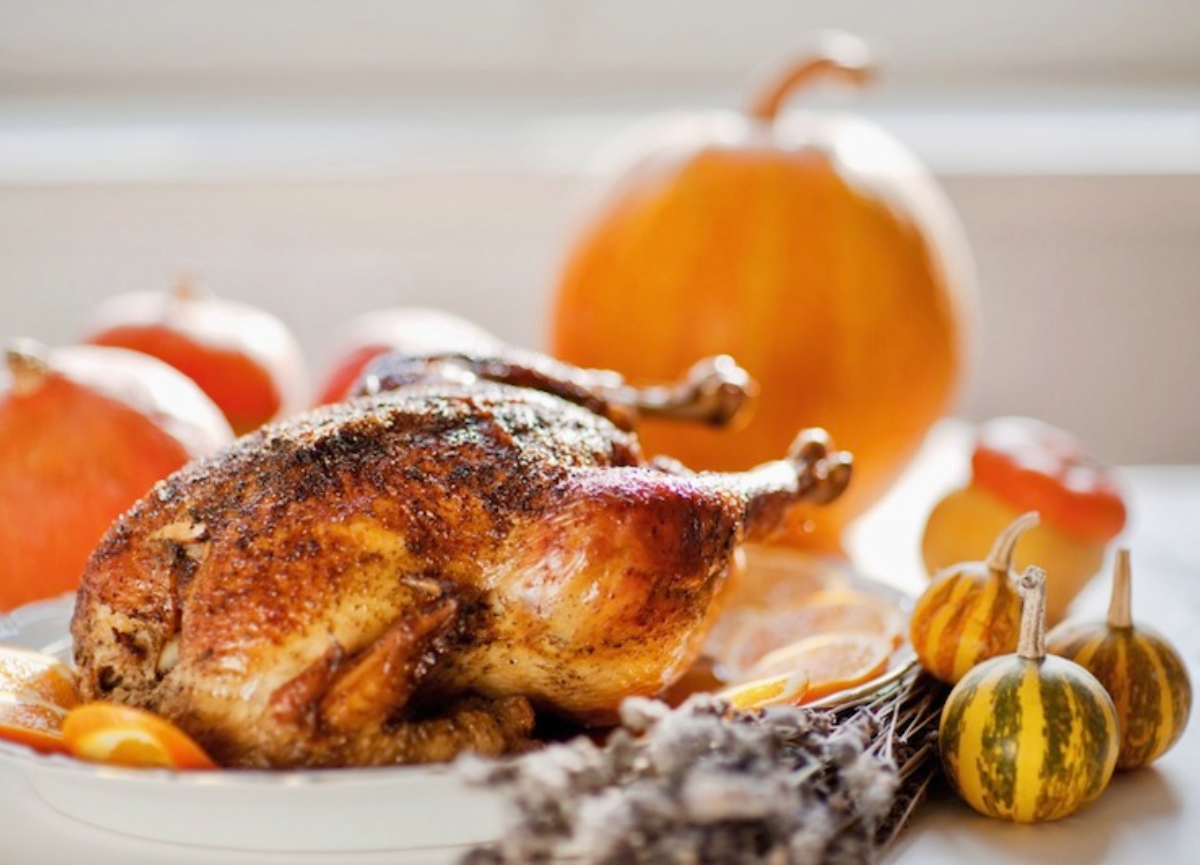 You don't have to break your diet at Thanksgiving dinner - just tweak your recipes to make lighter takes on Turkey Day classics. Here are two healthy recipes to try:
1. Healthy Harvest Stuffing
Traditional stuffing is loaded with fat. Instead, try this balanced version from Martha Stewart.
Makes 8 servings
Ingredients:
1 pound whole-wheat Italian bread, cut into 1-inch pieces
3/4 cup walnuts, roughly chopped
2/3 cup dried cranberries
1 tablespoon olive oil
1 small onion, finely chopped
1 celery stalk, chopped fine
8 ounces cleaned shiitake mushrooms, stems removed and caps chopped
1 Granny Smith apple, cored and diced
1/3 cup fresh parsley leaves, minced
1 tablespoon fresh sage leaves, minced
1 tablespoon fresh thyme leaves, minced
Salt and pepper
3 cups reduced-sodium chicken broth
Olive-oil spray (optional)
Directions
1. Heat oven to 400 degrees. Bake bread until crisp, about 10 minutes. Add bread, walnuts and cranberries to large bowl and set aside.
2. Add oil to a large nonstick skillet over medium heat. Add onion, celery and shiitakes and cook until vegetables have softened, about 5 minutes. Add apple to skillet and cook until tender, about 5 minutes. Add herbs and cook, stirring, for about 30 seconds. Remove mixture from heat and season with salt and pepper.
3. Add onion mixture to bread mixture and stir to combine. Pour in enough of the broth to moisten the bread without soaking it. Transfer stuffing to a 2-quart casserole dish, cover with foil and bake for 20 minutes. Remove foil, and then mist surface of stuffing with spray, if desired. Bake an additional 15 minutes or more until stuffing is golden brown. Serve.
2. Butternut Squash Soup
This tasty soup from the Food Network is a lighter alternative to buttery mashed squash.
Makes 6 servings
Ingredients:
1 2- to 3-pound butternut squash, peeled, seeded and cut into 1-inch chunks
2 tablespoons unsalted butter
1 medium onion, chopped
6 cups chicken stock
Nutmeg
Salt and pepper
Directions
1. Melt butter in a large pot. Add onion and cook until translucent, about 8 minutes.
2. Add squash and stock. Bring mixture to a simmer and cook until squash is tender, about 15 to 20 minutes. Remove squash with a slotted spoon and add to a blender and puree. Return pureed squash to pot.
3. Stir squash mixture in pot and season with nutmeg, salt and pepper. Serve.