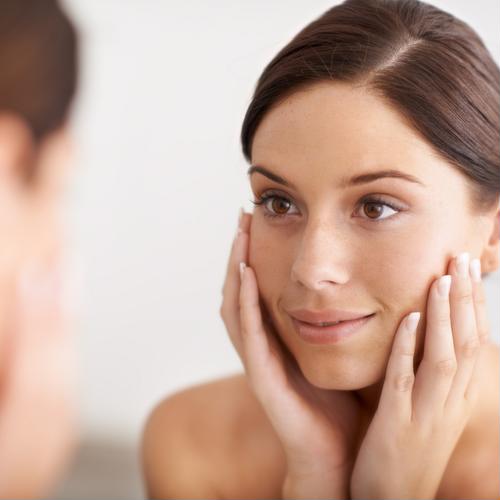 While they can be extremely satisfying, at-home facial extractions - squeezing your pimples by hand or with a beauty tool - can also lead to scarring or other impurities if performed incorrectly. When done well, you'll remove all the gunk from your pores, leaving your skin entirely refreshed and blackhead-free.
If you're ready to take on the challenge, keep these tips in mind:
Get prepped and ready
It's extremely important to prep your skin before you torture it with extraction. Start with the ELEMIS Nourishing Omega-Rich Cleansing Oil or ELEMIS Pro-Collagen Cleansing Balm to thoroughly clean and calm your skin, followed by facial oils and scrubs to double up on hydration and exfoliation. Some women also steam their face to soften their complexion and open up the pores, making the skin more susceptible to extraction.
Choose one: Heat or tool
The most important ingredient to naturally pop pimples and unclog pores is heat. Therefore, it's always a good idea to perform the extraction after having a hot shower or using a self-heating scrub. Then, cover your fingernail with a tissue and press down on the pore until you see it release any gunk or impurities. If nothing happens, don't force it, as that will only irritate the skin. If you're brave enough, you can use an extraction tool instead. It's important to be firm yet gentle as you push the tool on your pores. Watch the gunk release itself from the skin, then find another blackhead to attack.
Don't forget to tone
Even though they're now free of impurities, your pores will be vulnerable to infection after the extraction. That's where the toner comes in. Finish the process by applying your favorite ELEMIS toner to close the pores and prevent any new spots or impurities from popping up immediately. You can also follow up with a calming treatment, such as a hydrating serum or the ELEMIS Herbal Lavender Repair Mask to soothe your skin. However, try not to go overboard as you don't want to overwhelm your skin after such a strenuous procedure. For that reason, aim to perform at-home extractions when you know you won't be applying makeup for a while - right before bed is the perfect time!