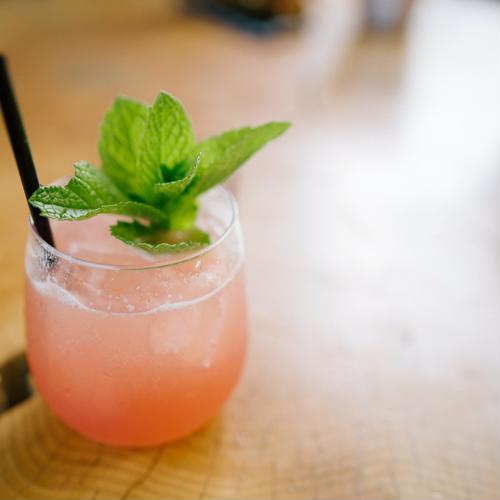 Good news: You can still indulge in a lovely libation without ruining your healthy diet. Sip on these cocktails with far less calories, but just as much flavor:
If you like vodka…
Try this Skinny Raspberry Moscow Mule from Uniquely Women. It calls for a flavored vodka that actually has half as many calories as the original one! To make one - or two - for yourself, gather up these ingredients:
Fresh raspberries
Mint leaves
Fresh lime juice
Flavored vodka - such as Skinny Smirnoff Raspberry Pomegranate
Ginger beer
Ice
Fresh lime slices for garnish
In the bottom of the classic copper Moscow Mule mug, muddle together the raspberries, mint leaves and lime juice. Pour in vodka, ginger beer and ice. Garnish with a slice of lime, plus a few extra raspberries and mint leaves. Then you're all set to indulge!
If you like rum…
Go for the low-calorie "Faux"jito from Shape magazine. While the recipe does call for some sugar around the rim of the glass, it also uses diet soda to save a few calories. Here's what you'll need:
Mint leaves
White rum
Lime wedges
Sugar
Crushed ice
Diet lemon-lime soda
Muddle the mint leaves with the rum and lime juice from a wedge. Use the squeezed lime to coat the rim of the glass, then dip it in sugar to coat the rim. Pour the muddled mixture into a glass, fill it with the ice and top it off with as much diet soda as you would like. If you're craving more of a sweet cocktail, you can also try this Skinny Sparkling Blueberry Mojito from With Salt & Wit. Either way, enjoy your low-cal mojito!
If you like tequila…
Try this Skinny Coconut Margarita from With Salt & Wit. It's a lighter, super refreshing version of the classic cocktail. Here's what you'll need to make two:
3 ounces light coconut milk
3 ounces tequila blanco
1 ½ ounces triple sec
8 ounces coconut water
Ice
Fresh lime wedges
Simply combine all of the ingredients in a shaker, then pour over ice. Garnish with a lime wedge and sip away!
If you like gin...
This light and refreshing Basil-Cucumber Gin Cooler is a healthier cocktail option. It's less than 140 calories and looks like something you would drink at a luxury spa or resort. Intrigued? You'll need these ingredients to make one:
Small piece of cucumber, peeled and chopped
1 teaspoon grated lemon zest
2 fresh basil leaves
1 teaspoon agave nectar
1 ½ ounces gin
2 tablespoons fresh lemon juice
Ice
Splash of seltzer water
Sliced lemon for garnish
Sliced cucumber for garnish
Muddle together the chopped cucumber, lemon zest, basil and agave in a cocktail shaker. Pour in the gin, lemon juice and ice, then stir everything together. Strain the drink into a glass, fill with fresh ice cubes and top it off with a splash of seltzer. Finally, garnish with the lemon and cucumber. Cheers!