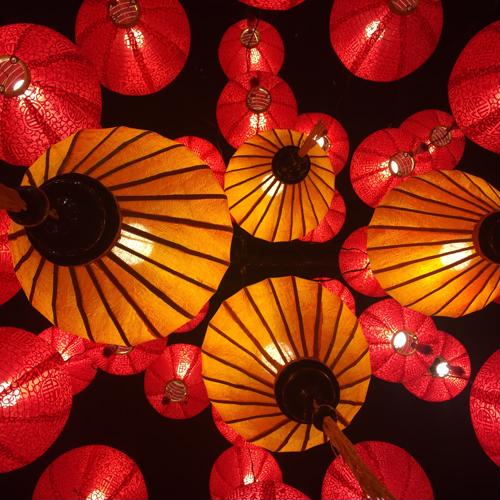 Hello lanterns, fireworks, flowers, red envelopes and dogs! It's time to celebrate the Chinese New Year, and with that comes ringing in the Year of the Dog.
Here's all you need to know about this year's Chinese zodiac:
Are you a Dog?
Chinese astrology is based on a 12-year cycle that assigns an animal and its characteristics to those born in that specific year. That means you're either a rat, ox, tiger, rabbit, dragon, snake, horse, goat, monkey, rooster, dog or pig. If you're a Dog, this is your year to shine. The Dog is reserved for those born in 1934, 1946, 1958, 1970, 1982, 1994 and every twelfth year thereafter. If your birth year falls in this category, you're in good company. Elvis Presley, Michael Jackson, Madonna, Steven Spielberg and Jane Goodall are also Dogs.
What kind of Dog are you?
Much like how the stars are said to dictate your personality trait, Chinese astrology assigns specific traits to each animal. Dogs tend to be loyal, honest, kind and sincere - but not all of them are alike. Each zodiac is also associated with an element, meaning Earth Dogs are communicative, serious and responsible while Gold Dogs are conservative, cautious and helpful. Check out this Chinese New Year 2018 guide to learn more about the different Dogs.
What are your lucky charms?
The Chinese New Year is deeply rooted in symbolism that inspires good luck, growth, fortune and prosperity. While red envelopes filled with money and special flowers are lucky for everyone, there are certain lucky charms reserved for each year's zodiac sign. According to Chinese astrology, Dogs should watch out for their lucky numbers: three, four and nine. Plus, your new favorite colors are red, green and purple. Treat yourself to a bouquet of roses or cymbidium orchids as your Chinese zodiac predicts they'll bring you luck and good fortune. On the other end of the spectrum, The Year of the Dog deems one, six and seven as unlucky numbers, and you might also want to stay clear of blue, gold and white.
What does 2018 have in store for you?
If this is the year of your zodiac animal, there's some bad news. Unfortunately, Chinese astrology predicts that this will be an unlucky year for Dogs. Don't worry too much, though! With a little extra caution and a few Chinese traditions, you can fend off the bad luck. China Highlights recommended precautionary measures for weary Dogs, including wearing red clothing and jade accessories.
No matter what happens, channel your inner loyalty and foster the strong, sincere relationships that will carry you through this year and many more to come. Cheers to a wonderful year!