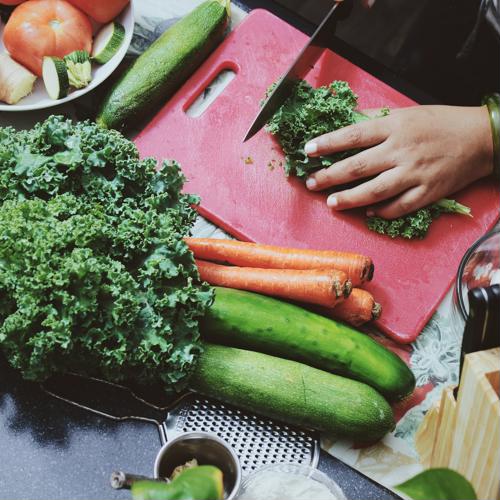 After a long, stressful day, all you want is a delicious, home-cooked meal - but the last thing you want to do is head home to slave away in the kitchen for hours. It gets even more complicated when you're trying to follow a healthy, well-balanced diet and easy meals like pasta with cheese don't quite fit the bill.
Overcome the struggle with these healthy dinner ideas that will take you less than an hour to prepare:
One-dish heaven
Almost more so than the meal itself, the beauty of a one-pot dinner is the easy preparation and cleanup. Plus, the options are endless. Try these quick and easy one-dish meals from Country Living, with ideas from Lemon-Rosemary Chicken with Broccolini to Chow Mein. PureWow also served up some one-pot dinner recipes that take 30 minutes or less to make, including Teriyaki Chicken Zoodles and Paleo Skillet Beef Fajitas.
Smells fishy - in an appetizing way
Your new go-to midweek meal can be a slice of fish with a nutritious side of veggies. Throw in some healthy carbs, like rice, quinoa or couscous, when you're really hungry. There are plenty of choices - salmon, tilapia, cod, halibut, grouper, trout - so mix it up to avoid getting bored of one type. One of the most simple ways to cook the fish is to spread a light coating of oil or butter, sprinkle on some salt, pepper and seasoning of your choice, wrap it in foil and pop it in the oven for about 15 minutes. If you like your fish dry, unwrap the foil for the last few minutes. While that's baking, boil some quinoa and saute vegetables. Once the quinoa is done, combine it with the veggies to make a beautiful bed for your freshly-baked fish. Don't forget that fish is the perfect canvas for experimenting with lots of different flavors, like citrus, teriyaki, rosemary, mustard and more. Get inspired by these simple recipes from Bon Appetit - try a new one every week!
Roasted vegetable extravaganza
How do you make vegetables taste better than they ever have? Roast them. Simply chop any and all vegetables - the more the merrier - and spread them on a flat baking sheet. Try broccoli, cauliflower, red peppers and red onions or maybe just Brussels sprouts and onions. Drizzle the vegetables with olive or vegetable oil, then top them off with generous amounts of salt, pepper and other seasonings. Add paprika for color, garlic for flavor or experiment with other combinations. Rosemary, garlic and lemon is a winning combo, or keep it simple with just the salt and pepper. Mix it all together to make sure the vegetables have an even coating, then pop them in the oven at about 400 degrees. Let them do their thing for about 30 to 45 minutes, then top them off with some pine nuts and shredded cheese. Finally, dig in! For more ideas, check out these crazy delicious ways to roast vegetables from Delish.
Say no to takeout and makeshift meals with these easy dinner ideas. Enjoy!