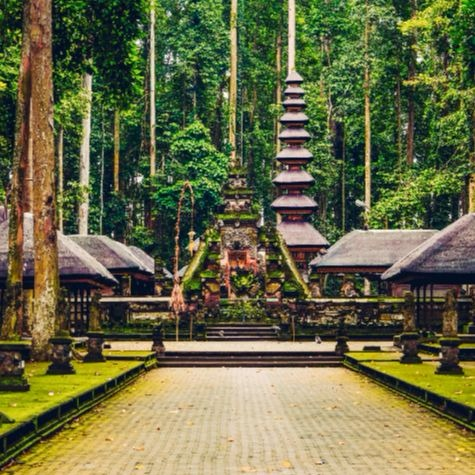 Are you over the cold weather already? Cue the winter blues and dreams of sunshine and summer dresses. While you're wishing for warmer days, you may as well start planning a much-needed getaway to a tropical paradise.
Get inspired by these gorgeous cruising destinations:
Fiji Islands, South Pacific Ocean
This stunning tropical paradise was named one of the best places to travel in 2018 by Islands magazine. You can spend your days snorkeling, diving, hiking or simply sitting on the beach following the laid back island time. Fiji is made up of 332 islands, although most cruise lines will only take you to one or two of them. If you want to see more, consider extending your trip or flying to Fiji and joining a smaller cruise line there. Either way, you'll experience the breathtaking views and pristine beaches of these unforgettable islands.
Bali, Indonesia
Along with breathtaking tropical views, Bali has a rich spiritual culture and welcoming population. If you like to surf or dive, this is definitely the destination for you. It's also the perfect place to find your zen at a luxury spa or yoga resort. Check out this Bali travel guide from Lonely Planet to get your wanderlust going. When you're ready to plan your trip, you can choose between a major cruise line or luxury boutique option, as both feature Bali on their list of destinations.
Nassau, Bahamas
This classic cruising destination is catching the eye of travelers again with the long-awaited opening of the luxurious Baha Mar resort. While you won't need accommodation if you're getting there via cruise ship, you may want to consider dining in one of the signature restaurants or shopping in the high-end boutiques. Otherwise, spend your days relaxing on the picture-perfect beaches. Make sure to indulge in conch fritters for a lunch or two - it's the unofficial favorite food of this Bahamas island!
Grenada, Caribbean
St. George's, the capital of this gorgeous island, is another popular Caribbean cruise destination. Island magazine predicted Grenada will be a hot destination this year because it didn't suffer the same damage that its neighboring islands did during last year's devastating hurricane season. Grenada is ready to welcome you to its stunning beaches, spice plantations, natural trails and rainforests. Check out this travel guide from Fodors Travel to start dreaming about this bucket list-worthy vacation.
Once you're all booked and ready to prepare for endless hours lounging under the sun, don't forget to pack the ELEMIS Pro-Collagen Marine SPF 30. It provides ultimate skin protection while simultaneously reducing the appearance of fine lines and wrinkles. You'll come back with sun-kissed skin that looks firm and toned.