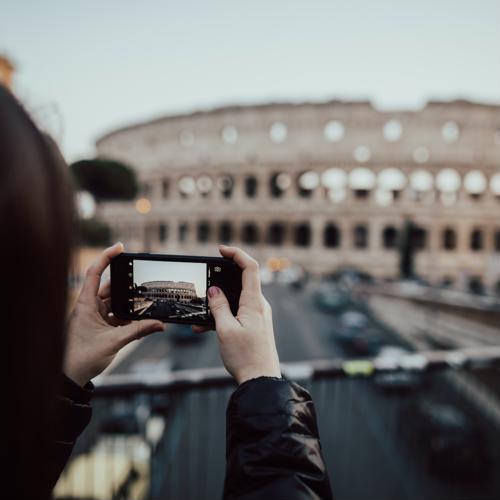 Where should you go on vacation this year? The illustrious capital of Italy.
Rome ranks high on several U.S. News & World Report lists, including the world's best place to visit, the number one winter vacation destination and the top city to visit in Italy. With important historical landmarks, artistic relics and vibrant Italian culture, the entire city is essentially a living museum of the past blended with a vibrant and modern metropolis.
When in Rome, make sure these experiences and flavors are on your list of things to do:
Treasures of the past
Get ready to immerse yourself in the past in the Eternal City, where you'll be in awe of many of the world's most prominent historical artifacts. The Colosseum, Pantheon, Vatican Museums and Sistine Chapel top the list, but it certainly doesn't end there. You'll also want to see Saint Peter's Basilica, the Roman Forum and Trevi Fountain, as well as find your way to some of the many churches, public squares and galleries. As you make your way through the streets, you'll experience Rome's historical role in the Catholic Church, masterpieces of Renaissance architecture and touches of baroque flair. It's through these sights that you'll begin to understand Rome's ancient reputation as the capital of the world.
Legendary artistic achievement
Alongside its antique architecture is Rome's incredible artistic heritage. As you work your way in and out of the city's streets and museums, you'll see some of the world's most famous pieces, including work by Michelangelo, Caravaggio, Raphael and Bernini. Plus, you can also see world-class performing arts at one of the city's stunning ancient or modern venues. During the summer, the city takes advantage of the gorgeous weather to move many of these performances outdoors.
Roman flavor
Pro tip: Leave the diet at home. Rome serves up some of the world's most decadent pasta dishes, crispy, thin-crust pizza and endless glasses of wine. Here's Lonely Planet's guide to the city's top dishes to help you navigate the plentiful dining options. To eat like the locals, make sure you find your way to a pizzeria or trattoria for humble cuisine made with plenty of Italian love. And of course you're pretty much required to indulge in gelato at least once a day. Delizioso!
In addition to the must-see architectural, artistic and cultural sights, you'll want to leave time to simply absorb the stunning streets and piazzas of the city. An integral part of the Roman experience is whiling away an afternoon at a streetside cafe or indulging in pre-dinner drinks. If you pack your schedule too tightly, you'll miss out on the opportunity to converse with locals and enjoy their slow pace of life. After all, it is a vacation. No need to worry about what time it is!