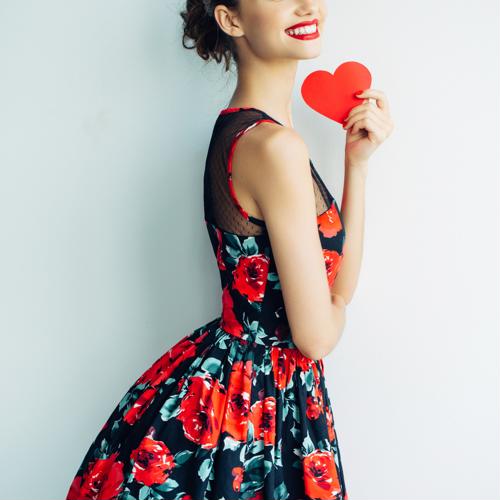 How will the stars and planets affect your love life, friendships, career, mood swings and health this month? Look for your zodiac sign below to find out!
Aquarius
Mercury and Venus are aligning for Aquarius this month, which means you'll feel stronger connections with friends. You also might feel the urge to splurge on something new this month, and the stars are encouraging you to treat yourself - especially if it's your birthday month! Try to balance your relationships with some rejuvenating alone time, keeping the romance casual this month.
Pisces
February is all about hitting refresh. Start doing stretches in the morning or exploring new endeavors to get your creativity flowing again. Be conscious of balance in your life, and make time to do more of the things you love. Try to be more self aware in relationships, and don't be afraid to end anything that's no longer good for you.
Aries
You're likely reeling from emotions right now and craving a break from the drama. Give yourself a chance to process everything this month, including how you feel about your career and friendships. You might feel yourself channeling all your love toward special friends and new creative endeavors, but you should have enough romance in you for an exciting Valentine's Day.
Taurus
Are you starting to feel unhappy or unfulfilled at work? Stop trying to force it by working longer hours or dedicating too much energy. Instead, look for new opportunities to find a healthy work-life balance. You might feel more sensitive to your emotions this month, so use them as a guiding force to determine your top priorities. Even in your emotional state, try to keep things loose and lighthearted in your love life.
Gemini
If you're feeling a surge of inspiration and motivation, give in to it! February will be a great month for you to take advantage of your potential to explore new opportunities. If you have a big idea at work, collaborate with trustworthy peers to make it a reality. You might not be feeling too lovey-dovey on Valentine's Day, but the planets will align the following week for romantic sparks to fly.
Cancer
You might feel a little out of sorts in the beginning of the month, but with no more full moons to sway your emotions, you'll have time for deep contemplation and self-discovery later this month. The planets may also boost your confidence at work, so keep an eye out for new opportunities. Your emotions might be a little sporadic come Valentine's Day, but you should be able to process things more clearly later in the month.
Leo
You have a lot going on this month, which is a good thing. However, try not to get overwhelmed and make sure you're still focusing on the things you want. It's a good thing Valentine's Day is in February because your flirty, romantic spirits will be high this month.
Virgo
Much like always, you'll be focused on the things you need to get done. However, February will bring a refreshing looseness that will encourage you to take a break more often. Make more plans to see friends than you usually do, and work some extra self-care and downtime into your routine.
Libra
It's time to make moves, Libra! The planets are encouraging you to focus on your dreams, enjoy celebrations and get going on your 2018 goals. If you're single, get ready to mingle. Otherwise, you may feel a renewed sense of fun and romance in your current relationship.
Scorpio
You might fight yourself obsessing over money this month, which isn't a bad thing. Work on your budgeting, and really consider how you want to spend your hard-earned dollars. Make casual plans and spend more cozy nights at home, but feel free to treat yourself to a decadent evening at least one or twice in February.
Sagittarius
Get ready to feel pumped, Sagittarius! You'll feel a new sense of energy and optimism in February. Channel it in every aspect of your life and don't hesitate to embark on a new endeavor. Say yes to more social activities and plan a weekend getaway. You'll be surprised by how much fun you'll have!
Capricorn
You might still be reeling from January, so give yourself a chance to regroup. The stars are aligning in the communication world this month, which means you'll find yourself building stronger relationships with your friends and loved ones.