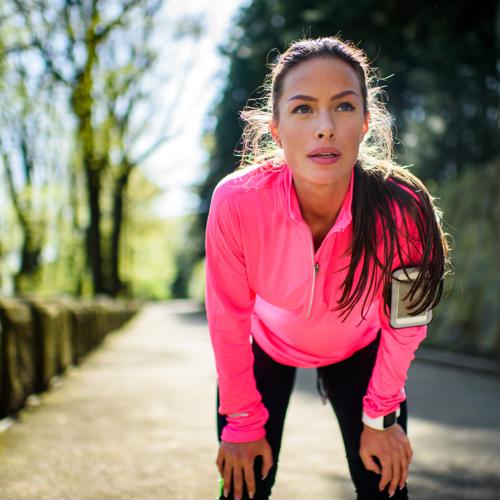 If you have a busy schedule, you can face quite the conundrum when it comes to working out. Your packed days may mean that you may only be able to fit in exercise during specific blocks of time, such as pre-dawn, on your lunch break or late at night. When you have a million other things on your to-do list and your energy levels are waning, it can be difficult to find the motivation to pick yourself up and start moving.
However, it's important you work out regularly for your health and well-being, and by knowing how to best motivate yourself, you can make sure you fit in your workouts and avoid feelings of guilt the next day.
Here are four tips for motivating yourself to work out:
1. Be realistic
If you always hit snooze in the morning, it's highly unlikely you're going to drag yourself out of bed for a sunrise barre class. Constantly hitting snooze will only get you down. Instead, set realistic workout goals for yourself - they make it far more likely you'll feel motivated to exercise. Small accomplishments add up, too, strengthening your sense of willpower.
2. Make working out as convenient as possible
If you have a very busy schedule, you need to make working out as easy as possible for yourself. Lay out your workout clothes the night before so they're all ready for you to jump into them in the morning. If you go to a gym, have your bag packed with everything you need the night before and leave it by the front door so you can grab it on your way out. Or if you work out on your lunch hour, keep a bag stocked with all the essentials - exercise clothes, sneakers and socks, water bottle, hair brush, dry shampoo and makeup - at your desk.
3. Consider home workouts
If there's no gym located near your office or home or you work constantly changing hours, then consider exercising at home, where no travel time or extra prep is required. You don't need fancy equipment to create a home gym: just a mat and a few weights are all that's really necessary. YouTube is chock full of great workout videos that don't cost you a penny, from Pilates to aerobics. It can be much easier to motivate yourself to work out when all you have to do is roll out of bed or do some crunches in the living room while watching your favorite TV show.
4. Think about how you'll feel after
Starting a work out can be tough, but positive visualization can help you stay on track with your regimen. Whenever you're feeling like the last thing you want to do is exercise, imagine how you'll feel when you're finished: Energized, upbeat and proud of yourself for doing your workout. You'll feel accomplished, which then gives you momentum to stick with your work out plan the next day and the day after that.
We all know exercising is essential for good health, but with all the things we have to do in a day, it's no wonder our motivation can sometimes be lacking. With these tips, however, you can get revved up to bang out your workouts and feel great after.