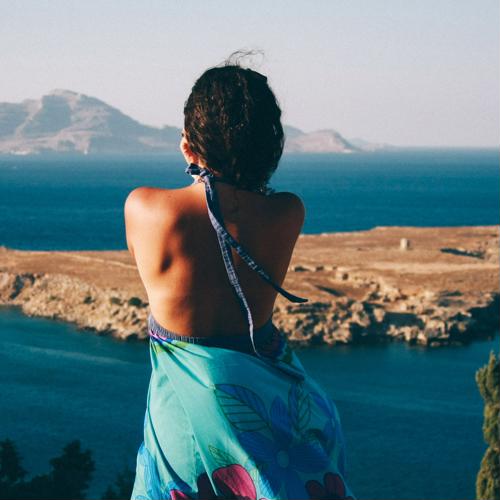 New flavors, breathtaking views, distinctive styles, world-renowned architecture, fascinating locals - and the perks of traveling abroad go on. With a little prep, you can avoid any hiccups that distract you from these experiences.
Keep these tips in mind for successful international travels:
Double-check your passport
Step one is to confirm that your passport isn't expired. You'll need to allow at least five or six weeks to get a new one, so make sure you handle this well in advance. For extra safety, make a copy of your passport and pack it in a concealed pocket elsewhere in your luggage. That way, you'll have some form of proof that you're who you say are if your passport gets lost or stolen.
Don't forget your passport at home! Yes, it seems obvious, but that doesn't mean people don't show up at the airport without their most important piece of identification. You won't be able to go anywhere without your passport, so set a reminder on your phone, leave a sticky note on door or have your travel buddy remind you. It will save you making the trip back home at the last minute and risking a missed flight.
Buy the right converter
Research the type of outlets that are standard in the country you're visiting and buy your converter accordingly. That way, you can feel confident that your electronics will be charged throughout your travels. You may also want to invest in portable chargers in case you aren't near an outlet when your phone or camera runs out of juice.
Don't forget about transaction fees
You can get cash at the airport or from an ATM during your travels. However, don't forget that most banks will charge an international transaction each time you withdraw money. The solution isn't to get enough cash all in one go because it's unsafe to carry around that many bills. Instead, you can factor in the fees to your budget so you're prepared before you leave. Alternatively, open a checking account with a bank that waves or reimburses ATM fees and use that card while you're abroad. Most of these credit cards also won't charge other foreign transaction fees if you pay with a swipe rather than cash.
Speaking of credit cards - don't forget to alert your debit and credit card companies that you're going abroad. If you forget to do it, they may think your card has been stolen and freeze the account in case of fraud.
Be mindful of your data plan
Don't let hidden fees sneak up on you! If you think you'll want to make phone calls while abroad, talk to your provider about international rates. It may be more cost-effective to add a temporary international plan while you're abroad. Alternatively, be free and roam without data. Most places you visit will have WiFi so you won't be totally disconnected. Mobile apps like WhatsApp, Viber and Skype let you call other users for free when you're online. Just make sure to download these apps before you go so you don't waste time and phone battery downloading them once you're there.
If you decide to rely on WiFi rather than a data, keep your phone on airplane mode to be safe. Otherwise, roaming may still be on and you'll find that your next phone bill is ridiculously high.
Do your homework
Well before getting on the plane, research your destination. Does it require a visa? If so, can you get one when you arrive or do you need to apply in advance? Are there any major events happening when you plan to be there? Are there any dangerous areas you should avoid? How do you say "hello" and "thank you" in the country's native language? What's the weather going to be like? Which destinations should be on your must-see list?
Leave some room spontaneous discovery once you're there, of course, but do the important research that could have an impact on your safety or ability to move around the country.
And with that, you're ready to make new memories abroad. Happy traveling!