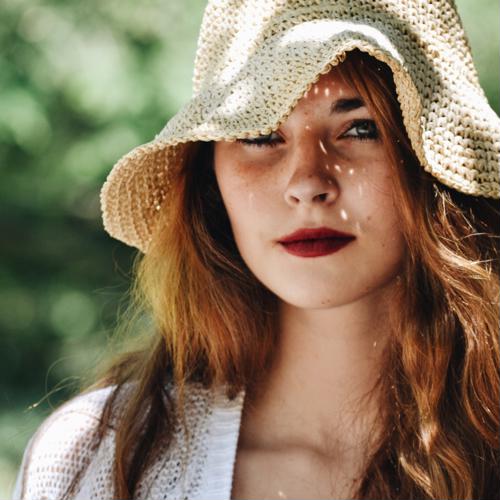 How will the stars and planets affect your love life, friendships, career, mood swings and health this month? March is filled with new directions for everyone. Find your zodiac sign below for the details!
Pisces (February 19 to March 20)
Let the birthday season continue, fish! It's time to reflect and focus on the people and situations that are adding happiness to your life. You may feel the urge to clarify where your current romantic relationship is headed or throw yourself into your creative outlets. You'll also feel extra ambitious this month, so listen to your gut. The stars say you may even be rewarded with an unexpected spike in income.
Aries (March 21 to April 19)
New opportunities will pop up everywhere this month for you, Aries! However, you'll want to balance this busy schedule with concerted efforts to care for your physical, mental and spiritual well-being. You may face some obstacles or distractions this month, but take a deep breath and keep going.
Taurus (April 20 to May 20)
With a full moon at the beginning of the month, you'll be off to an energetic start. Give in to your feelings and express them through love, creativity and play. You might feel the urge to make a major change, even if you're unsure what it is yet. Let March be the time to unpack these feelings and figure out your next steps. You'll especially want to talk it through with your trusted circle of friends.
Gemini (May 21 to June 20)
While you may have lost yourself a bit last month, you're back and better than ever. You're ready for whatever the month throws at you, and you'll feel more clear-headed when making decisions. The balance you crave will be easier to master in March, which will also open more opportunities to focus on your romantic feelings.
Cancer (June 21 to July 22)
Alright, Crab, we don't blame you if you're still reeling from the supermoon earlier this year, but don't be afraid of the double full moon and and planets in retrograde in March. Instead, you might finally be able to reflect and make sense of everything. You'll also be itching for adventure, so don't be afraid to explore new opportunities.
Leo (July 23 to August 22)
Get ready to focus, Leo! You'll feel an urge to dedicate your attention to a new project or relationship, while also ironing out any unresolved issues from last month. The stars say this will be a great month of romance for Lions, so go ahead and put yourself out there.
Virgo (August 23 to September 22)
Your love of order and logic will come out to play with the full moon and you'll experience some much-needed clarity. Plus, with two planets in retrograde, you'll have the chance to slow down and process your emotions. Look out for new opportunities in love and work later in the month.
Libra (September 23 to October 22)
You'll thrive with a busy schedule this month, Libra! The full moons offer the perfect opportunity for picking up a new habit or revamping your lifestyle. March will be exciting, but don't forget to leave room for some personal time and prioritize your projects so you don't get overwhelmed.
Scorpio (October 23 to November 21)
It's time to make moves, Scorpio. You'll be feeling unusually creative and expressive this month, so don't be afraid to share it with the world. Prepare yourself to embrace changes, whether it's as simple as a new haircut or healthy diet, or as extreme as taking a leap of faith in your love life or at work.
Sagittarius (November 22 to December 21)
The stars have a busy month in store for you, but try to take a deep breath and pace yourself. You'll feel the urge to work on your relationships with family and friends, while also giving yourself some quality alone time. You'll benefit from taking the time to read, write and reflect by yourself, but balance is key, so don't fall into an isolated bubble.
Capricorn (December 22 to January 19)
You'll be filled with plenty of new ideas this month, which may translate to impulsive behavior. Embrace the spontaneity, but try to take it slowly. Have fun with romance, but don't be surprised if you're feeling more autonomous this month. Instead, focus on your own well-being and how to properly execute your big ideas.
Aquarius (January 20 to February 18)
While March will be a busy month, the stars are also telling you to slow down and prioritize. Take time to reflect on your friends, love life and career, giving yourself the confidence to plan next steps. You may feel overwhelmed by pent-up emotions, so let them out, Aquarius!