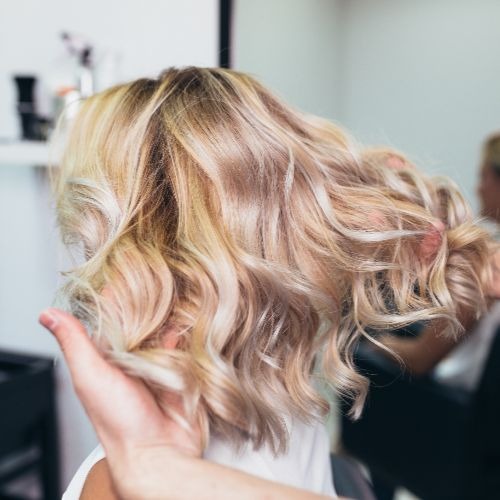 Changing your hair color is a great way to refresh your look, but it's important to think over the decision before jumping in the salon chair.
Whether you're craving caramel locks or a candy-apple red, make sure you think about these three factors before dyeing your hair:
1. The health of your hair
You may be longing to transform your natural jet-black hair to ice-queen-status platinum blonde, but it's worth taking a little time to assess the current state of your hair. Bleaching and other harsh dyeing processes can roughen up hair's texture and weaken fragile tresses, so take stock of your locks, pre-dye. Do you deal with excessive hair loss, do the ends of your strands snap off easily or is your hair as parched as a desert at high noon? Then it may be worth spending a little time rebuilding your hair's health before you soak up a new color. Lay off the heat styling products for a while, and apply the KÉRASTASE Resitance Masque Thérapiste once a week as you prepare to take the new-color plunge.
There are some important things to think about before you dye your hair:
2. Your free time
With certain hair colors, you can pop into the salon and walk out an hour later with gorgeous color, and not need to book another appointment for months. Other shades, however - particularly lighter ones - can require multiple appointments right off the bat to get the color where you want it to be. For instance, to go from brunette to strawberry blonde may require you to return to the salon several times over the course of one month, especially if the hair stylist has to first remove the existing color in your hair. In addition, certain color jobs will reveal your roots faster than others, so be sure you can commit the time to returning to the salon multiple times a year.
3. Your commitment to upkeep
Once you've got your color, the work isn't done. To keep those locks bright and gorgeous, you'll have to invest a lot more attention to the types of products you use and how you care for your hair. Your regular shampoo and conditioner should be switched out to color-safe formulas. You'll also want to look for color-safe versions of your hair products, and you may need to buy toning products to help maintain the color. If you're a frequent swimmer, or have any beach resort getaways on the horizon, you'll have to take care to protect your hair from harsh pool chemicals and seawater. It's also a smart idea to devote more time to doing hydrating masks, oils and other treatments, since you'll need to baby your dyed hair to keep it looking fab. If you're used to having a high-maintenance hair routine, then carry on, but if you've hardly ever picked up a styling product in the past, upkeep is an important factor to think about. You could also go for a lower-maintenance hair color option, like subtle highlights or balayage.
Now that you've thought over these important factors, you're ready to go forth with confidence and get the hair color of your dreams.