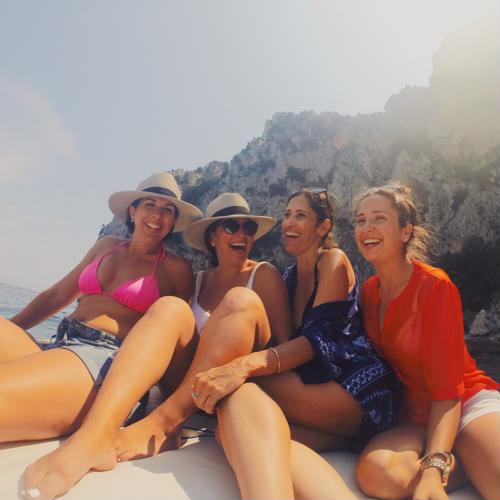 Lounging under the sun in the middle of the ocean - what can go wrong? With various budgets, interests, physical abilities and travel styles, cruising with a group can be a recipe for disaster.
Make sure your trip is unforgettable for good reasons with these group cruise planning tips:
1. Choose a group leader
Who's the one in the group who's always organizing family gatherings and dinner parties? He or she will make a great group leader! The leader takes responsibility for researching, planning and booking the cruise, as well as communicating with everyone in the group. That way, all involved parties are on the same page and the group avoids repeating tasks. Some cruise lines even offer perks for the group leader, such as a free cabin or onboard credit.
2. Consider hiring a travel agent
Unless your group leader happens to be a travel professional, he or she won't know all the nuances of cruise planning that can help make the process much smoother. Take some of the pressure off your leader and hire a travel agent to handle the details of the actual booking. These travel professionals are used to scheduling trips for large groups. Some even have partnerships with certain cruise lines, leading to potential discounts and perks you would miss out on if you booked independently.
3. Reach a general consensus
Try to consider everyone's opinion when choosing a destination and planning shore excursions, but know that it's impossible for the whole group to be 100 percent happy with all decisions. If you're willing to be the group leader, you can simplify the decision-making process by choosing the cruise you want, then inviting friends and family to join if they're interested. Otherwise, compile a shortlist and have everyone in the group vote.
4. Book in advance
You don't want anyone left behind, so make sure to secure your cabin reservations in advance. The earlier you book, the more likely you'll be to get the rooms you want, all within close proximity to the others in your group. Plus, booking ahead gives you more time to organize travel arrangements and shore excursions.
5. Don't overlook the deals
If you haven't been on a group cruise before, you may be inclined to underestimate the benefit of booking with others rather than making an individual reservation. However, many cruise lines offer perks to group travelers, including reduced fare, amenity points, complimentary wine or onboard credit.
6. Talk details
Make sure to get all of the planning done in advance so you won't be hit with last-minute stressors. Plan group meetings before the trip to talk about details like shore excursions and potential carpooling to the cruise port or airport. It's also a good idea to be open about when you may want to do your own thing versus the times you all plan to meet up as a group. That way, you'll avoid any unwanted drama or miscommunication that distract from fully enjoying the cruise.