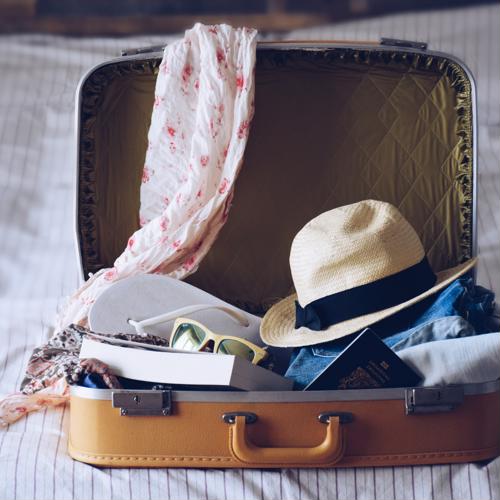 Tickets are booked, your boss just approved your time off request and now all that's left to do is start a countdown to the day you finally board. Well that, and some last-minute prep to make sure you're cruise ready.
Here's what to do before your next cruise:
Two weeks before…
It's time to make all the final arrangements to accompany your booking. Purchase travel insurance to make sure you're protected, then research the ports and plan the details of your excursions. That way, you don't waste any precious cruise time deciding what to do when you make it to each port. If you haven't already checked in for your cruise, head online now. Most cruise lines allow you to check in online as soon as they receive the final payment, and up to a day or two before the ship embarks, but it's a good idea to get it out of the way now. You'll also want to confirm your last-minute online shopping carts to make sure your new outfits arrive before you leave. This will make your check-in and overall cruising experience that much smoother.
One week before…
Take the time to make a packing list now - before you even get the suitcases out. You're less likely to forget things when you make the list in advance, rather than in a panicked state the night before you're supposed to leave. Plus, now's a good time to notify your credit card companies of your travel plans. Most banks have a feature on their mobile apps that allow you to set travel notices. However, if you call your bank or credit card company, you can also ask about any travel perks they may offer.
A few days before…
Head to the ATM to withdraw some cash, and try breaking the larger bills into smaller ones if possible. This will make tipping cruise ship staff much easier - and avoid you the embarrassment of not having any cash for onboard tipping. Refer to your packing list and make sure your suitcases are ready to go. Don't forget to leave out an outfit and important documents for travel day!
Right before you step foot on the ship…
Turn your data roaming off! You're heading out to sea where reception rarely exists, but you can drive up a hefty bill if your phone is constantly looking for signal. It may even be easier to set your phone to airplane mode, which still allows you to connect to onboard Wi-Fi without worrying about data roaming charges. You'll also want to get those small bills out, as most cruisers will tip porters a couple dollars for helping with their bags.
Finally, say goodbye to reality and enjoy your luxurious trip to paradise!