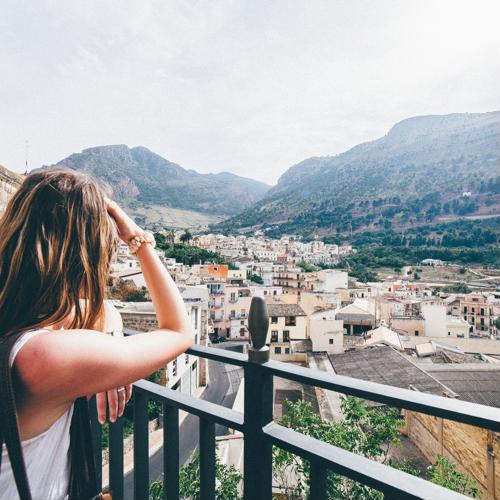 The Mediterranean Sea is calling! Along with decadent dining and breathtaking views, the countries along the Mediterranean boast historical cities that serve as living museums. Needless to say, these Mediterranean cruise ports are certainly worth getting off the ship to explore.
Lounge under the sun between stops, then hop off the ship at each destination to visit these must-see historical sites:
Everything Gaudi, Barcelona, Spain
You can't visit Barcelona without exploring all of Antoni Gaudi's architectural masterpieces. A leading architect of Catalan Modernism, Gaudi certainly left his mark on this Spanish city. La Sagrada Familia, a gothic church with exquisite detailing both inside and out, is likely his most famous work, with the colorful Park Guell coming in at a close second. Check out this Guide to Gaudi from Devour Barcelona to make sure you see all of his best work during your time in the city.
Parthenon, Acropolis, Athens, Greece
This icon of ancient Greek architecture is one of the most famous historical monuments in all of Europe. Dedicated to the patron goddess Athena, the Parthenon is a temple that was built in 447 BC. Ancient, but still standing, it's a remarkable site to see. As a bonus, you can enjoy a breathtaking bird's-eye view of the entire city while you wander around the historical site.
Piazza dei Miracoli, Pisa, Italy
This historic plaza is home to one of the most famous photo backdrops in the world: the Leaning Tower of Pisa. The iconic tower is one of four edifices surrounding the church, which also include the Pisa Cathedral, the Pisa Baptistery and Camposanto Monumentale. While the entire square is worth exploring, you'll definitely want to snap a pic with the leaning star of the show.
Fort Saint Jean, Marseille, France
Louis XIV originally built this fort as the entrance to the old port. Today, two small bridges connect the monument to a national museum. Wander around the fort, explore the millions of artifacts in the exhibition spaces and then head to the gardens filled with vibrant Mediterranean plants. With stunning views of the ocean, the gardens are the perfect place to relax on land before heading back to the ship.
Europe is filled with historical monuments to explore, so choose the ones you're dying to see and book the Mediterranean cruise that takes you to the right ports. Here's to some truly unforgettable offshore excursions!