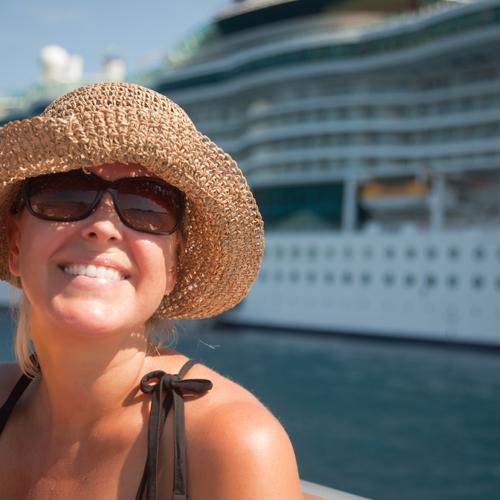 You're on the hunt for the perfect cruise deal - but don't forget that discounts go beyond coupons and last-minute rates. Before you hit confirm on your booking, see if you can take advantage of one of these potential discounts:
1. Senior perks
Most cruise lines offer a discount for travelers who are 55 or older. Age with grace on a cruise deck lounger!
2. Educator rates
Some cruise lines offer a break for teachers and students. Ask about potential educator discounts and remember that, even if you don't get a deal on the cruise ticket itself, you may be eligible for other discounts during your travels. Check out these little-known vacation deals from the National Education Association for more ideas.
3. Veteran discounts
Most cruise lines offer discounts for active or retired military personnel as a "thank you" for their service.
4. State residents
If you live near the cruise port, you're in luck. Some lines offer discounts for travelers who live in the same state as their departure city. Others even offer discounts for living in certain states, regardless of their proximity to the port, so it's always worth asking about state discounts just in case!
5. Group travelers
When traveling with family and friends, you can often get a discounted rate if you book together. These deals are especially easy to lock down if you work with a travel agent who has experience booking cruises for large groups. Here are more tips for group cruise planning to get you started.
6. Seasoned cruisers
Repeat cruisers are often eligible for additional discounts, so don't skip making an online account with the cruise lines you choose to sail with. Remember to log into your account before searching for cruises with lines you've used before.
It's always worth asking about discounts before booking. Every dollar in your pocket means more to spend during your travels - or even on another cruise!