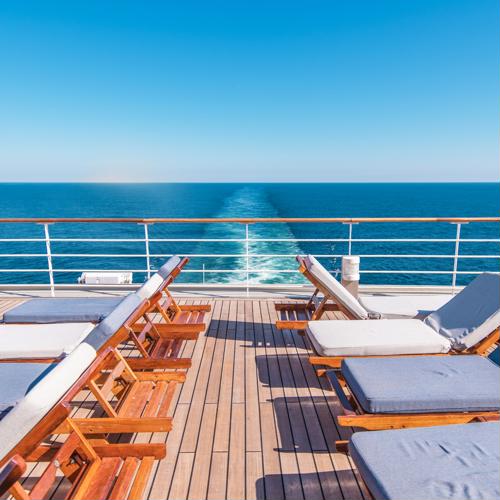 Are you covered in paradise? Oftentimes, the safest option is to select an insurance policy specifically for cruise travel. That way, you don't have to worry if something goes wrong at sea.
Here's what you need to know about booking travel insurance for your next cruise:
What does travel insurance cover?
The insurance for your seafaring getaway is a tad different from medical insurance back on land. While the inclusions will differ between companies, travel insurance can cover the medical emergencies that your normal insurance won't foot the bill for. That includes potential food poisoning, injuries from falls or outdoor adventures and bites from foreign insects. It can also cover trip cancelations, delayed or missed connections when traveling to the port, baggage loss and emergency evacuations.
Are there different types of travel insurance?
There are two main options for your cruise vacation coverage: primary and secondary insurance. Primary insurance activates immediately, which means it kicks in the minute you need it. Secondary insurance is usually cheaper than primary, but it doesn't start until you collect on your other policies, such as medical or homeowner's insurance. Of course you can choose to secure your travel insurance plan directly through the cruise line or from a third-party provider.
How do you choose the right policy?
With several options available, you'll want to narrow down the features that are most important to you. Think about your current health condition and travel concerns, making a list of the worries you want your policy to cover. From there, you can search for policies that, at minimum, offer those must-have features. Once you select a few potential choices, weigh the pros and cons of each to determine which one is the best option for your travel needs. While it's certainly a personal decision, it can also help to talk to trustworthy friends and family who have been through the process before.
Once you select your travel insurance policy, you can sail away with peace of mind.