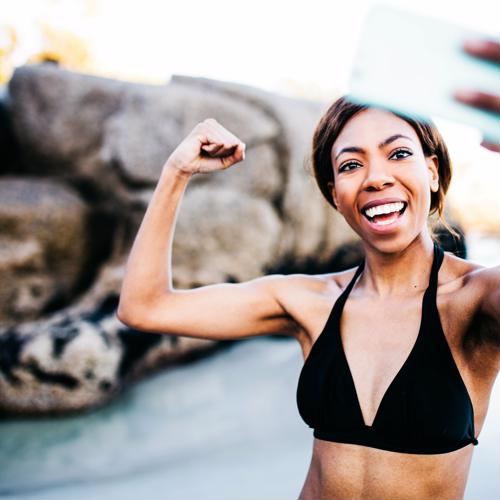 Hello, swimsuit season! Are you ready? In honor of the upcoming National Bikini Day on July 5, here are some workout and toning tips for fast, bikini-ready results:
Work those muscles
While it would be fabulous, it's impossible to become perfectly toned overnight. However, you can get your muscles working overtime to see the results you want at a faster rate. These simple exercises from Women's Health, for instance, feature the "pump" technique for results after just one workout. Head to the gym and try these high-intensity moves, such as kettlebell swings, sumo squats, lunges, sprint intervals and deadlifts.
Make your workout more effective
There are tricks to making your exercises work harder for your muscles, giving you those toned results in time to show them off all summer long. For starters, avoid watching TV or zoning out during your workouts. When you focus on the burn, you engage a mind-body connection for better results. Plus, make sure you're doing a range of workouts to target each body part with dynamic motion. Always warm up properly to avoid injury or less-than-favorable exercise results. Follow these additional tips and tricks from Shape Magazine to get the most out of your workouts.
Expedite your sun-kissed glow
Your bikini always looks better when you're tan! If you haven't had a chance to master your summer tan yet, you can use the California Sun Glow bronzing powder to achieve the look you want. The versatile bronzing blush powder adapts to your natural skin tones, and adds a warm glow anywhere on your face or body. Plus, you can add some contour on your stomach to create the illusion of the toned abs you're still working on! If you want all-over glow and moisture, try the ELEMIS Total Glow Bronzing Body Lotion, which helps you build an even, natural looking tan without the sun's rays - in as little as two days.