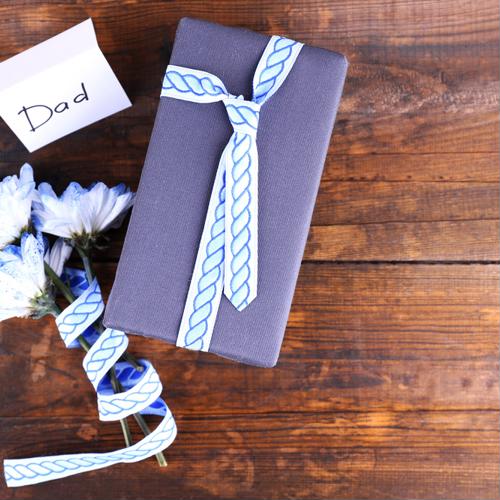 Friendly reminder: Father's Day is just over two weeks away! Show your dad how much you love and appreciate him with one of these thoughtful gifts:
Score the tickets
Experiences create memories that last far beyond the special day. That's why tickets to the ball game, movies, local performances or upcoming concerts make perfect Father's Day gifts. The thought goes even further when it's a sport, band or performance that's special to the both of you, or something he introduced you to when you were younger. You can also schedule a wine tasting and distillery or brewery tour, depending on his drink of choice. If you have the time and funds, you can even book a weekend getaway for mom and him, or tag along yourself for a fun family getaway.
Pamper him
Dad certainly doesn't treat himself well enough, so give him a gift that allows him to do so. Gift him the full experience, with a shave or beard trim and haircut at a local barber. If you think he'd rather pamper himself, give his routine an upgrade with a luxurious shaving kit. If he's always complaining about aches and pains, get him to a masseuse by booking a massage for his special day. Alternatively, you can treat him to a wardrobe refresh with some new kicks, button-downs or graphic tees.
Suit his interests
What is you dad up to when he's not fulfilling obligations at work or elsewhere? Get him a gift that suits those interests and activities. If he's tech savvy, consider buying him a new speaker, phone case or other electronic gadget. For dads who are always working on their fitness, gym accessories make for gifts they're sure to use frequently. If he likes a libation when 5 o'clock rolls around, consider gifting him bar accessories, such as cocktail glasses, whiskey stones or coasters. Add to his record or book collection with one of his beloved favorites, or introduce him to something new.