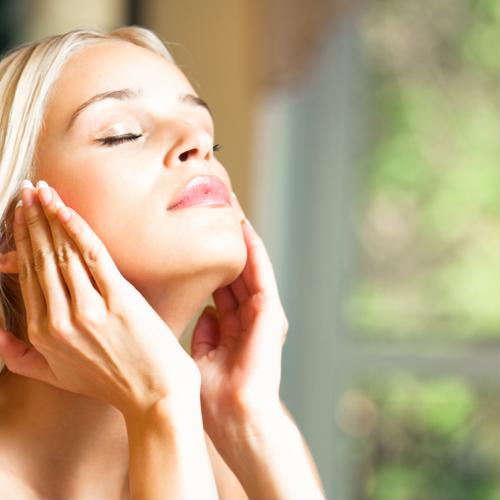 The sun may be millions of miles away from us, but that doesn't stop its rays from warming and tanning our skin as we happily lounge under the sky. However, this innocent sunbathing has consequences if we aren't careful. More than the discomfort of a sunburn, the sun's ultraviolet rays can cause skin cancer, accelerate aging and promote fine lines.
All that damage can happen in as little as 15 minutes, according to the Centers for Disease Control and Prevention. That's why it's so important to protect your skin on a daily basis.
Follow these tips to safeguard your skin from the sun's gorgeous - but still harmful - rays:
1. Find your sunscreen soulmate
The more you love the sunscreen, the more likely you are to apply. Therefore, it's time to begin the hunt for your favorite sunscreen. Try to go for a lotion, as sprays are not always as trustworthy for covering all of your exposed skin. If you need inspiration, check out the top sunscreens of the year according to Good Housekeeping Institute Beauty Lab. Consumer Reports also published their top choices, giving you plenty of sunscreens to try.
2. Make sunscreen part of your routine
Once you're stocked up on sunscreen, it's time to get used to wearing it. Think of it as a staple in your skincare routine, much like body lotion and moisturizer. Try to apply sunscreen every morning before you go outside - yes, even if you're headed to the office and not the beach. The sun's rays can even reach your skin on a cloudy day, so don't skip on the sunscreen when the forecast doesn't call for bright sunshine. Apply your protective layer of sunscreen before you put on your clothes, as you're bound to miss areas while avoiding contact with your outfit.
3. Don't forget your hair and scalp
Your hair and scalp are also vulnerable to the sun's rays, with the potential to leave your strands feeling brittle and looking frayed. Like the rest of your skin, your scalp is also susceptible to sunburn and skin cancer. Don't worry, you don't have to wear a hat everyday. There are sun protection products for your hair and scalp, usually in the form a spray, mist or oil. New York City dermatologist Shari Marchbein told Allure that products with antioxidants and plant-derived oils usually work best. The magazine further compiled a list of the protective sprays and oils you may want to consider adding to your hair care routine.
4. Don't rely on your makeup
It's always a welcome perk when your favorite foundations and lip balms have SPF in them. However, think of this as an added layer rather than your only source of protection. According to the CDC, cosmetics with an SPF value lower than 15 are especially inadequate when used by themselves. Lesson learned: Take the time to apply sunscreen underneath your makeup and your skin will thank you!
5. Prepare for hours in the sun
If you plan to spend the whole day outside, don't forget to bring your sunscreen soulmate with you for easy reapplication! Throw a sun hat and light cover-up or cardigan in your bag for good measure as well.
With that, you're ready to enjoy the warmth of the sun's rays without leaving your skin, hair and scalp vulnerable to ultraviolet harm.