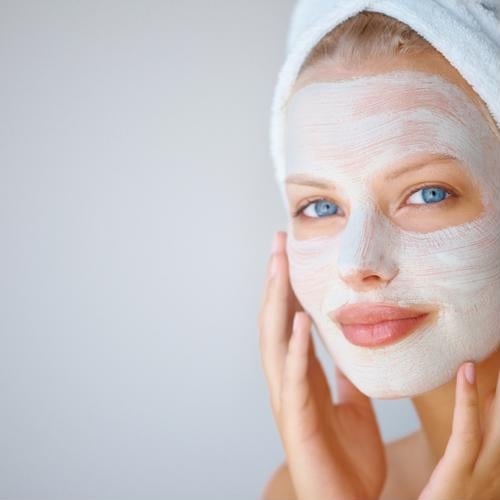 You're careful about your skincare routine, yet you still suffer from certain ailments. Don't worry - you're not alone. Our skin is complex, and how it looks and feels is largely dependent on a myriad of factors, including environment, diet and other lifestyle habits.
It's time to bring in the rescue force: face masks. They can provide the added boost of power to solve your skin problems. Here's how to choose the right one for your complexion:
If your skin is thirsty for hydration...
Try a moisturizing mask to give dry skin a luxurious boost of hydration. The creamier the better, like the ELEMIS Exotic Cream Moisturising Mask. Ideal for dry and dehydrated skin, this mask has the nourishing ingredients to repair your complexion. If your skin is especially dry, apply a fine layer and leave it on overnight for a super hydrating treatment.
If you're in need of some anti-aging miracle power…
Fine lines and wrinkles are inevitable, but anti-aging face masks can minimize their appearance and restore youthfulness in your complexion. Designed with a face-lifting effect, the ELEMIS Pro-Collagen Marine Mask is your go-to anti-aging weapon.
If you need a boost of energy…
When your skin looks dull and tired, the right face mask can restore brightness to your complexion. The ELEMIS Fruit Active Rejuvenating Mask does just that, using fruit extracts to reinvigorate tried complexions with healthy glows. If your dark circles are getting out of hand, the ELEMIS Absolute Eye Mask soothes and revitalizes the area to solve that problem.
If you need to hit the reset button…
Every once in a while, our skin needs a good detox to refresh how it looks and feels. The ELEMIS Papaya Enzyme Peel and ELEMIS Dynamic Resurfacing Gel Mask are good contenders to smooth, clarify and instantly rejuvenate your skin.
Apply your chosen face mask weekly and your skin will thank you with a healthy, fresh and glowing appearance.