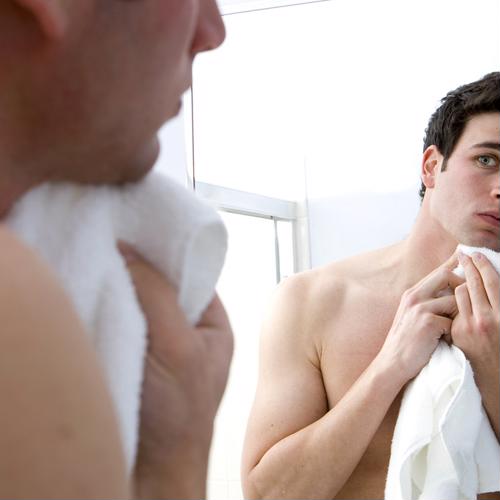 You have your tried-and-true grooming methods, but every once in a while you're due for an upgrade. With the cooler days of fall looming, follow these grooming tips to transition into the season with clear skin, great hair and enviable fashion sense:
Wash your face daily
Yes, you do always need to wash your face. Even if you aren't wearing makeup, your skin and pores still encounter dirt and grime throughout the day. Scrub your face every other day, then follow-up with a gentle cleanser in between.
Embrace your au naturale hair
Length and texture are the move this year, especially as you'll want a little extra warmth heading into the cooler seasons. Tousled curls and shaggy locks are good looks, but you'll still need to properly maintain your natural mane. Esquire recommends booking an appointment with your barber every four weeks. That way, you won't have to wait until your hair is in desperate need of some attention. Instead, your cut will always look sharp.
While natural is in, you'll still want to groom your eyebrows. If you're brave and patient enough, go ahead and pluck those middle hairs to save yourself from the shadow of a unibrow. Otherwise, ask your barber to clean up your brows when you get your haircut.
Go for the tailored look
Every man needs a killer suit - but it won't do you any justice if it doesn't fit properly. Men's Journal recommends getting your jackets and shirts taken in, plus hemming your pants to the perfect length. When it's time to pack away your summertime shorts, make sure you're wearing denim that fits as well as your suits. You may even want to switch up your jeans look with some sleek chinos every once in a while.
Stock up on your favorite ELEMIS men's products - such as the fan-favorites Ice Cool Foaming Shave Gel and Pro-Collagen Marine Cream - and get started on your grooming routine!