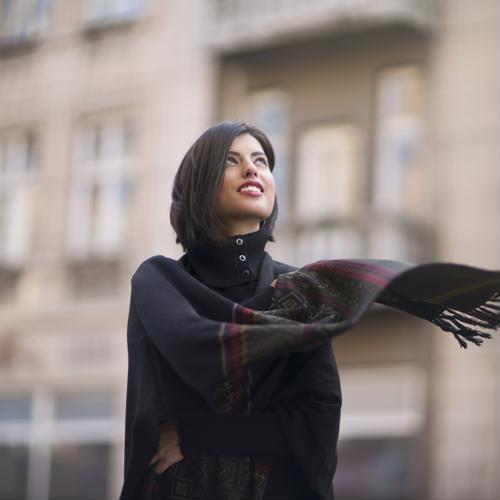 It's been a year since you looked at your sweaters and scarves - yet the fashion and beauty worlds haven't slept on refreshing the trends for this year's chillier seasons. While the classic pieces will serve you well, it's time to add to your fall repertoire with some new looks.
Here are some of the fall trends to know:
Plaid on plaid
This classic pattern is back, ready for mixing and matching or layering textures and materials. Warm and cozy tweed and wool are especially on trend this season.
Animal print
Who What Wear predicted that leopard-print coats and shoes may be the easiest way to emulate this trend, but that snake, zebra, cheetah and faux-croc will also pop up in your favorite stores. Go with neutral tones for a more understated finish or flashy multi-colored options for a daring look.
Statement coat
Whether you're feeling a splash of color, plaid or animal print, go bold on your jacket choices this fall. The runways displayed plenty of these standalone statement pieces, paired with a fabulous pair of boots, of course.
Hair style details
From leather headbands to barrettes to metallic claw clips, you can have fun with hair accessories this season. Plus, it's totally acceptable to braid your hair, topping it off with a romantic bow to tie it all together. If you're ready to commit to shorter locks, this fall is the time for transformative chops, according to Vogue's overview of the top beauty trends from the runways.
Beautiful brown
The past is showing itself again through this iconic shade. Choose to sport this hue with sweaters or dresses, or rock shades of brown on your lips for a neutral, on-trend look. Marvelous mauve accents and bold reds are also in this season, so feel free to experiment with these warm shades. For more inspo, Good Housekeeping has all of the makeup colors and styles you need to try this season.