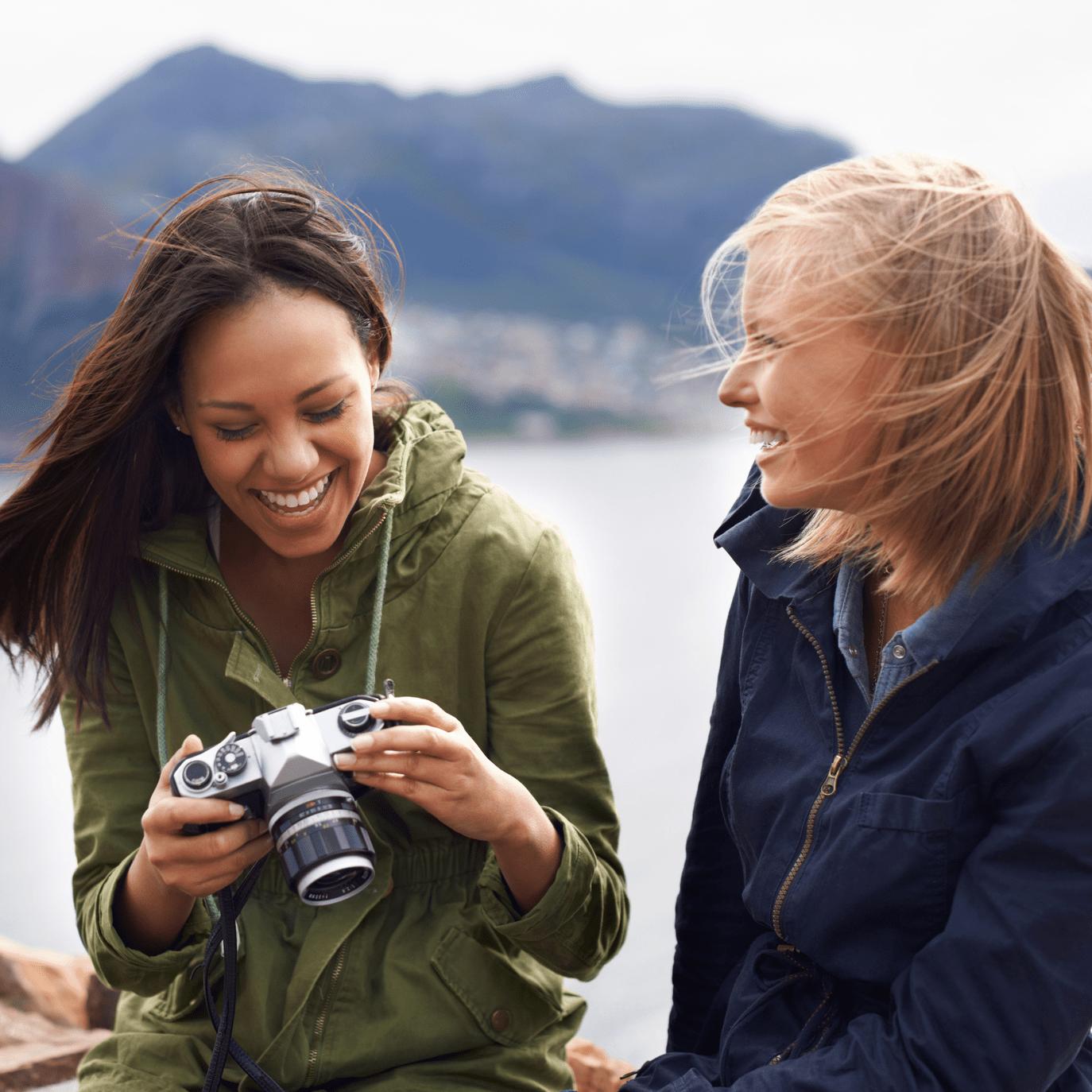 Even when the camera can't quite do the glorious views justice, travel photos are the best way to capture moments of your cruise vacation forever. They're also the visual complements to all the stories you'll share with friends and family back home.
Follow these tips to take photos like a pro on your next cruise:
Tell your own story
There are the photos that all your fellow cruisers are eager to take, and then there are those that are unique to your experience. These are the candid photos that feature you and your fellow travelers, or the wonderful cabin crew and locals you meet along the way. You may also want to snap pics of the view from your cabin and the towel animals the crew leave on your bed.
Include the cruise details
When you're taking pictures of your trip, make sure to include elements to indicate that you're on a cruise. Photographer Jonathan Atkin shared his advice with Cruise Critic, suggesting that cruisers frame photos with muster stations or "no tugs" postings and take sea shots that feature the ship or cruise signs.
Get the lighting right
Photojournalist Renan Ozturk told Travel + Leisure that the key to capturing the best travel photography is shooting in good light. The magic hours for lighting are usually around sunset and sunrise. Along with timing the lighting, Ozturk suggested staying out longer or arriving early enough to avoid the crowds that can ruin a perfect picture moment.
Find your steady hands
Blurry vacation photos just won't do! Taking a clear photo requires steady hands, or at least some balancing help from a portable tripod.
Choose your photography gear wisely
While your smartphone can certainly capture some fabulous photos, you may want to invest in more advanced photography tools if you're serious about capturing better pictures of your cruise vacation. Along with Nikons and Canons, many cruisers opt for a compact, waterproof GoPro to capture on-the-go adventures.