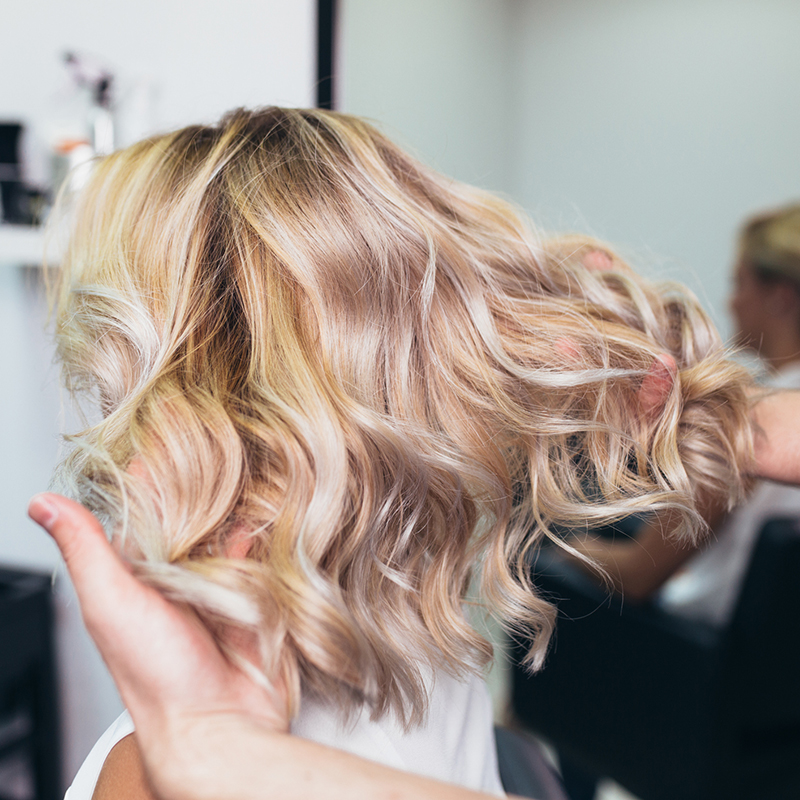 With the new year rapidly approaching, it's time to cue the inward reflection and start goal-setting for 2019. Need some inspiration? Resolve to have healthy luscious locks in the new year, giving your hair the attention it deserves.
Here's how to upgrade your hair care routine in 2019:
Get the haircut(s)
New year, new you, right? Getting a new haircut is a tried-and-true way to launch into a fresh beginning. If you need some ideas, Refinery29 highlighted the top hairstyle trends for 2019, including jawline bobs, soft bangs and bold fringes.
Keeping your strands healthy also requires frequent haircuts throughout the year. Hair specialist Stephen Pullan told Real Simple that regular trims can minimize split ends and breakage. He recommended making an appointment every six to eight weeks.
Take care of your scalp
It's easy to forget this step, but dead skin cells can hang out on your scalp between washes, causing flakiness or breakouts near your hairline. If none of that sounds ideal to you, try exfoliating your scalp. Allure recommended using chemical peels to remove those dead skin cells, as well as product and oil build-up.
Dare to go natural
Embrace your au naturale locks as much as possible, whether they're wild curls or long straight strands. Avoiding heated styling tools and refraining from pulling your hair back too often can significantly boost the health of your hair.
Match your products to the season
We're not saying you have to ditch your favorite products every time the season changes, but it is a good idea to switch up your routine according to weather. For instance, winter calls for more moisture and hydration, meaning you might try a conditioning hair mask at least once a week. Your hair won't need heavy products in the summer, so try lighter styling products.
What will 2019 mean for you? Nail down your resolutions now so you can make next year one to remember.