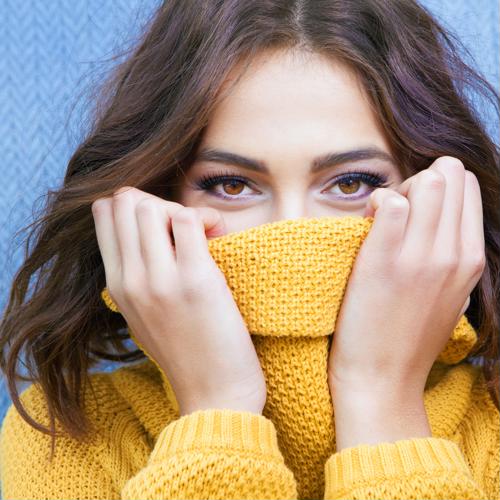 How will the stars and planets affect your love life, friendships, career, mood swings and health this month?
Find your zodiac sign below for the details!
Sagittarius (November 22 to December 21)
You'll be feeling confident this birthday season, Sagittarius! Get ready for the good luck to roll in, and start putting your plans into action for a fulfilling new year.
Capricorn (December 22 to January 19)
The beginning of December will be relatively calm, which is a blessing in disguise with Capricorn season looming. By the end of the month, you'll be ready to take on the world.
Aquarius (January 20 to February 18)
Unlike previous years, you'll be more energized than overwhelmed by the holiday season. You may also feel more introspective than usual, but don't be afraid to share your ideas with your partner or close friends.
Pisces (February 19 to March 20)
The stars and planets will help you iron out any bumps in your romantic and familial relationships, leaving you empowered to shine in other areas of life as well.
Aries (March 21 to April 19)
You can expect great things from December, Aries. Whether it's financial fortune, positive news at work or an influential strike of inspiration, you should have plenty to celebrate as 2018 comes to an end.
Taurus (April 20 to May 20)
The planets will bring out your romantic side this month, so don't be surprised if your love life feels more exciting in the coming weeks. You may also feel especially adventurous so now's the time to book your next travel plans.
Gemini (May 21 to June 20)
If you've been waiting for a sign that's it time to act, it's likely to come in December. You may feel especially inspired to get a head start on resolutions, make a significant professional move or seriously consider who you want in your inner circle in 2019.
Cancer (June 21 to July 22)
It's time make it real, Crab! Start thinking about how you can bring your dreams and abstract goals to reality because the cosmos is on your side.
Leo (July 23 to August 22)
You may feel the urge to get your goals and finances in order for the new year, but don't forget to reserve some time and funds for fun this holiday season.
Virgo (August 23 to September 22)
Be the organizational guru you were born to be and spend time this month gathering your thoughts and drafting a solid plan for the new year.
Libra (September 23 to October 22)
You'll be especially social this month, with a packed calendar as per usual. However, the stars and planets will also push you toward the quiet balance of home and family.
Scorpio (October 23 to November 21)
Things may be a little off at the beginning of the month, but they'll calm down and you'll begin to feel sure of yourself once again. Once you do, you're likely to start working toward your resolutions before the new year is here.