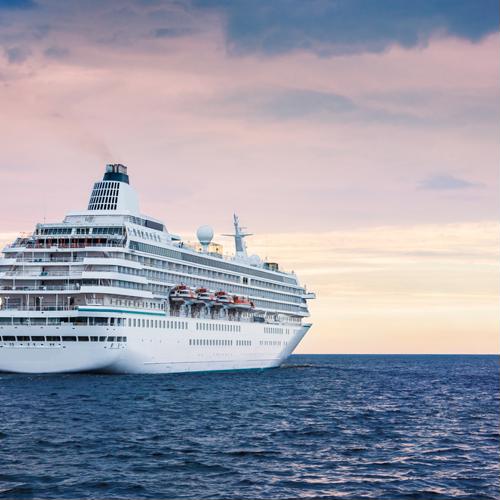 A new year means there are 12 whole months of potential sailing time ahead. Where will your cruise vacation take you?
While the Caribbean is never a bad idea, mix things up in 2019 by cruising to one of these bucket-list-worthy destinations:
Alaskan adventure
The Last Frontier is home to a breathtaking repertoire of glaciers, mountains, trees, wildlife, aurora borealis light shows and more. A cruise ship is a great way to explore Alaska, and you can rely on the cruise line for some unforgettable shore excursions, such as sea plane tours, whale watching, gold panning and zip lining.
European river excursion
Take a tour of the European coast on what's bound to be one the most luxurious cruises you've even been on. How does sailing from Paris to Normandy sound? Amsterdam to Basel? Berlin to Prague? All of the above?
Transatlantic venture
Go further than you ever thought possible on a cruise that sails between the U.S. and Europe. Plenty of cruise lines offer transatlantic itineraries, including high-end sailing options to spend the journey in pure bliss. This is a great option for avid cruisers who want to take advantage of onboard amenities and entertainment options.
African voyage
U.S. News and World Report contributor and award-winning food and travel writer Gwen Pratesi suggested this incredible itinerary: Start in Cape Town, South Africa for a few days pre-cruise, and then fly to Kasane, Botswana to embark on a cruise along the Chobe River. The cruise ship carries just under 30 passengers, making it an up-close-and-personal experience of the breathtaking landscape and river views.
Galapagos island hopping
If you're looking for an exciting tropical vacation, look no further than these stunning Pacific islands. Once you're in the Galapagos, you can snorkel with sea turtles, admire the gorgeous views from the deck and squeeze in some glorious sunbathing time.
Here's to sailing through 2019 on a much-needed cruise vacation!