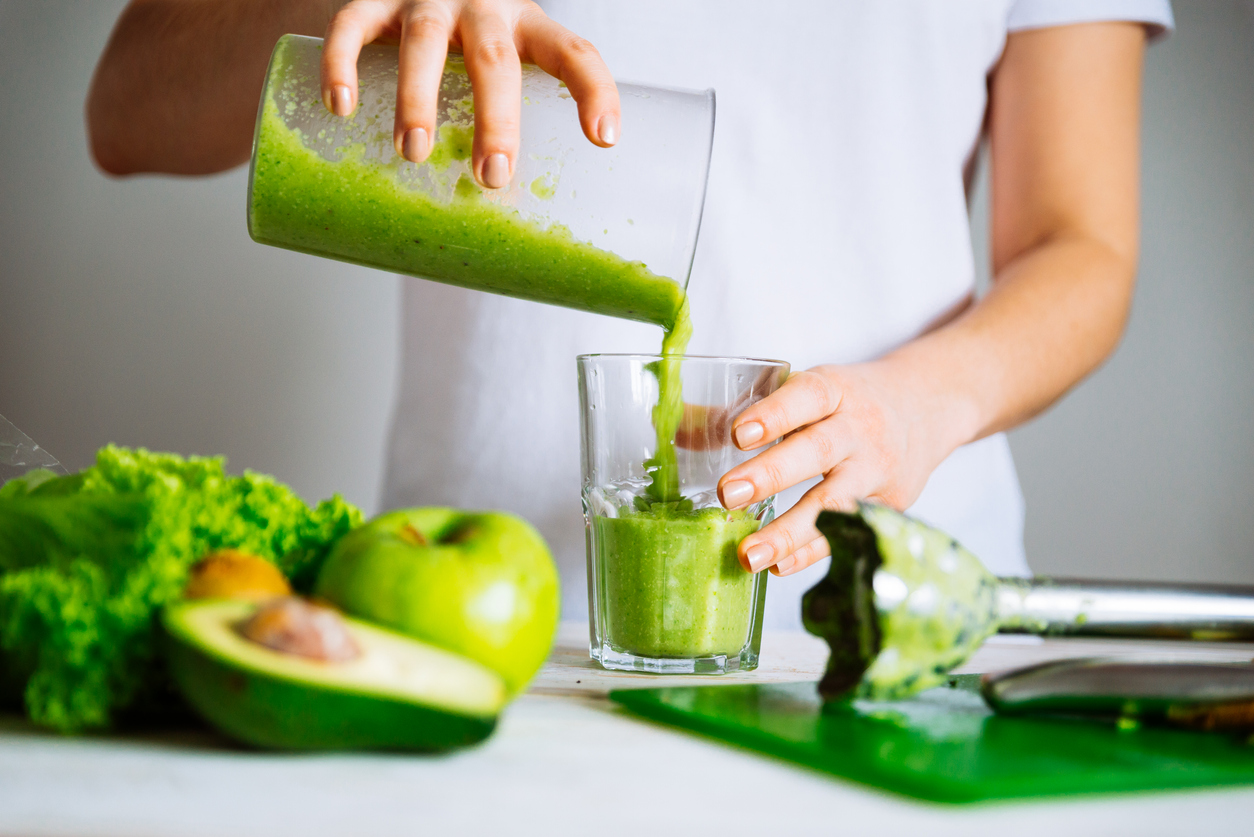 Rushing out the door with a smoothie in hand for an on-the-go breakfast, you're ready to take on your day. Well, that is until the hunger hits a couple hours later, well before your intended lunch time. Sounds like you're in need of some more filling smoothie recipes.
The trick to sipping on smoothies that ward off premature stomach rumbles is protein. At least 25 grams of protein to be exact, as advised by Jenna A Werner, R.D., in conversation with Prevention magazine.
Try these smoothie recipes for on-the-go meals that keep you full and satisfied for hours:
Blueberry + Greek yogurt
This smoothie from PopSugar has almond butter for protein, blueberry for sweetness and Greek yogurt for creaminess. Prevention served up a similar recipe, but added coconut water for hydration and hemp hearts for crunch.
Kale + cucumber + pear
The recipe for a green goddess smoothie suggested by Fitness magazine calls for water, kale, cucumber, pear, lemon juice, cashews and unsweetened vanilla whey protein powder. The result is a refreshing smoothie packed with 31 grams of protein.
Cherries + berries
This purple power smoothie is a year-round favorite: Go fresh when they're in season and use frozen fruits the rest of the time. Add vanilla whey protein power and cashews to amp up the protein.
Strawberry + green tea
Made to boost your metabolism while waking you up with a natural boost of caffeine, this strawberry smoothie from PopSugar is an ideal on-the-go breakfast. The full lineup of ingredients includes Greek yogurt, almonds, broccoli florets, strawberries, cannellini or garbanzo beans, green tea, flax meal and cinnamon.