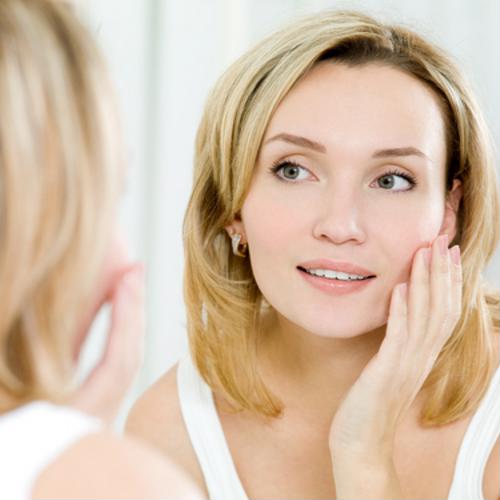 Never forget: Using moisturizer is not solely for dry skin. No matter what kind of skin you have, daily moisturizing should be a beloved step in your skincare routine. It helps keep your skin balanced, hydrated and protected, plus it does a lot for maintaining a healthy glow.
Here's how to match your moisturizer to your skin type:
For normal skin:
If you have an even skin tone and rarely experience dry or shiny spots, consider yourself lucky. As far as a moisturizer goes, you'll want to use a basic one to maintain your normal levels of hydration. Consider trying the ELEMIS Superfood Day Cream, which is made to balance the skin's natural eco-system.
For oily skin:
If you're prone to oily, shiny skin, the No. 1 rule you have to keep in mind is that your moisturizer should be oil-free. Lighter formulas also generally feel better on oily skin. The ELEMIS BIOTEC Skin Energizing Day Cream is suitable for all skin types and can leave your skin feeling fresh all day long.
For dry skin:
Heavy moisturizers rich in essential oils are made to soothe itchy, red, flaky and tight skin. When your skin feels dry, stick to a denser formula like the ELEMIS Dynamic Resurfacing Day Cream to renew, smooth and nourish your skin.
For combination skin:
If you have oily spots on your forehead, nose and chin but normal or dry skin elsewhere, your moisturizer routine gets a little trickier. For the best results, you'll want to use a heavier cream on the drier areas and a light, oil-free product on your T-zone. However, the ELEMIS Hydra-Boost Day Cream can help balance combination skin.
For sensitive skin:
If your skin is easily irritated, always choose fragrance-free moisturizers. Products made with all-natural ingredients are usually a good move, too. The ELEMIS Hydra-Boost Sensitive Day Cream is a suitable option, made to calm and comfort sensitive skin.
For aging skin:
Moisturizers made to tighten, smooth and hydrate are the best anti-aging options. The ELEMIS Pro-Collagen Marine Cream, for instance, can reduce the appearance of wrinkles in just two weeks.
Time to shop moisturizers!