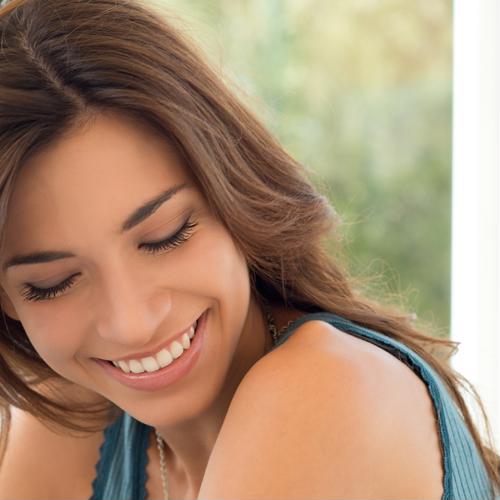 Ever wondered if there's a day entirely dedicated to being happy? Turns out the United Nations dedicated a day just for that. Celebrated on March 20 every year, the International Day of Happiness is about recognizing the importance of happiness in the lives of people around the world.
Make it a day of smiles with these ways to celebrate International Day of Happiness:
Treat yourself
Do something that brings you joy, whether it be hosting a family potluck, reading a book, booking travel plans or making someone else's day special. No act of happiness is too big or small!
Pick an impact area
If you need inspiration, you can choose from the 10 things that have the greatest impact on our happiness, according to the International Day of Happiness research. These include:
Giving: Doing things for others.
Relating: Connecting with people.
Exercising: Taking care of your body.
Awareness: Practicing mindfulness.
Trying: Learning new things.
Direction: Working toward goals.
Resilience: Finding ways to bounce back.
Emotions: Focusing on positivity.
Acceptance: Feeling comfortable with who you are.
Meaning: Contributing to something bigger.
Make it an entire week of happiness
Founder of Project Happiness Randy Taran encouraged everyone to introduce happiness habits into their daily routines, not just on International Day of Happiness. She broke it down into a weekly plan to help you actively practice happiness habits:
Mindful Monday: Practice mindfulness to reduce stress and anxiety and enhance your empathy for others.
GratiTuesday: Focus on all the good parts of your day!
Wellness Wednesday: Energize your mind and body with a healthy meal or workout.
Thoughtful Thursday: Take the time to help out someone else in your life.
Friday Freedom: Let go and be true to yourself.
Saturday Social: Hang out with friends and family for a boost in mental and emotional health.
Soulful Sunday: Embrace the quiet moments and memorable events that help you find meaning in your life.
Spread the word
Share your celebrations on social media using #InternationalDayofHappiness to inspire others to get happy, too.
With that, you're ready to inspire happiness in your own life as well as in those around you. Happy International Day of Happiness!