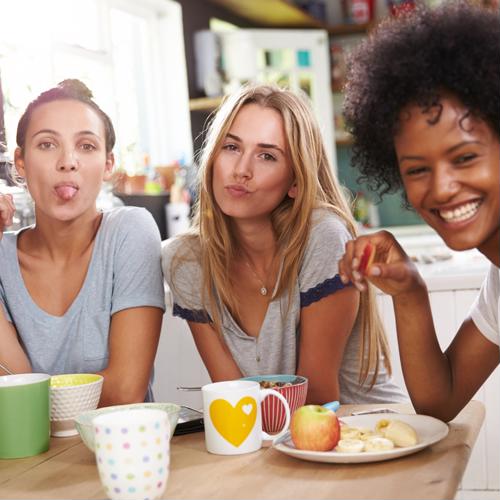 In honor of International Women's Day, here are words of wisdom from some of history's most influential women.
"The story of women's struggle for equality belongs to no single feminist nor to any one organization but to the collective efforts of all who care about human rights."
-Gloria Steinem, world-renowned feminist, journalist and social-political activist
Our take: Let's come together as a diverse yet united force in support of women's rights.
"There is no limit to what we as women can accomplish."
-Michelle Obama, writer, lawyer and first African-American First Lady
Our take: When you hit a roadblock, remind yourself that Michelle Obama is on your side.
"Nothing will work unless you do."
-Maya Angelou, poet and civil rights activist
Our take: If you want something done right, it's generally best to put your own elbow grease in it.
"The best way to solve problems and to fight against war is through dialogue."
-Malala Yousafzai, Pakistani activist for female education and youngest Nobel Prize laureate
Our take: Life's too short for grudges! Plus, you never know what you might learn from someone else's perspective.
"Every woman's success should be an inspiration to another. We're strongest when we cheer each other on."
-Serena Williams, professional tennis player
Our take: Support the lovely ladies in your life not just today, but always.
"No one can make you feel inferior without your consent."
-Eleanor Roosevelt, writer, humanitarian and former First Lady
Our take: Show them they were wrong to ever underestimate you.
"Women are leaders everywhere you look - from the CEO who runs a Fortune 500 company to the housewife who raises her children and heads her household. Our country was built by strong women and we will continue to break down walls and defy stereotypes."
-Nancy Pelosi, politician and current Speaker of the House
Our take: Let's keep fighting for the equality and recognition that women deserve!