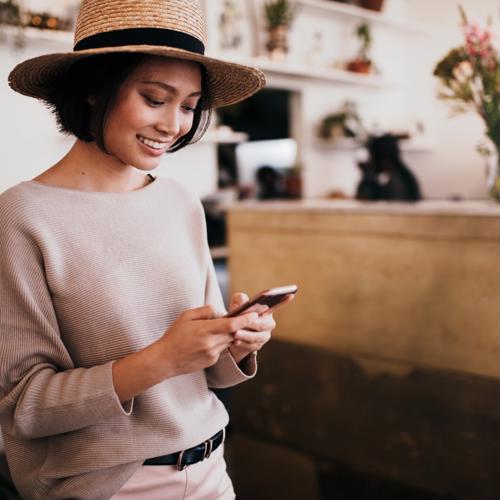 While the concept of wellness is not new, these influencers are at the top of their game, showcasing the newest trends in wellness and beauty. Whether you need a daily dose of body positivity, beauty inspiration or insight into living your best life, these girls (and guys) have it.
Lucy is a wellness advocate who wants to "passive-aggressively" debunk all the myths surrounding fitness, dieting, and healthy living. Her sassy account is filled with easy-to-adopt wellness advice and fitness tips. Her posts will also provide you with a bit of laughter thanks to her humorous nature.
Fill your plate with delicious (and, of course, Insta-worthy) vegan and vegetarian meals, brought to you by this hunger-inducing feed. Don't miss her popular Vegan Anything cookies!
This one is for all our lovely lads out there. Joe Wicks wants to inspire one new person every day to exercise and cook a healthy meal (with nice portions). Check his feed for a daily dose of fitness routines, health advice, and wellness inspiration.
If you're looking for swimwear or travel photography inspiration, this is the place to go. Bahamian Sacha Kalis welcomes you to her bit of paradise whether it's swimming with the fishes or soaking in some sun, all the while sharing positive thoughts and inspiration. To boot, she is an ambassador for the Bahamas National Trust, a non-profit organization that conserves and protects the natural resources of The Bahamas.
Yoga teacher, body-positivity icon and author of "Every Body Yoga," Jessamyn Stanley shares her fitness journey on Instagram, along with words of wisdom and pockets of self-care advice. Featured on Popsugar, Bustle, CNN, Forbes and other wide-reaching platforms, Jessamyn is making her mark in the beauty and wellness world one inspirational and insightful post at a time.
Patrick will not disappoint with his looks and fabulous makeup. As a freelance photographer and makeup artist, he knows a thing or two about beauty. His Instagram account and YouTube videos are proof of his professional talent that has garnered him nearly 5 million followers worldwide.
You may recognize Jameela Jamil from "The Good Place," but she also runs this fabulous Instagram of inspirational quotes, stories and celebrity interviews. According to the bio, I Weigh is a "movement for us to feel valuable and see how amazing we are beyond the flesh on our bones."
Follow celebrity fitness and wellness expert Mandy Ingber for some ultimate mind and body motivation. She created what's known as Yogalosophy, so she knows what she's talking about. While she lives and breathes fitness, teaching her moves to the likes of Jennifer Aniston, Mandy's also down to earth and living life like the rest of us.
Happy scrolling!