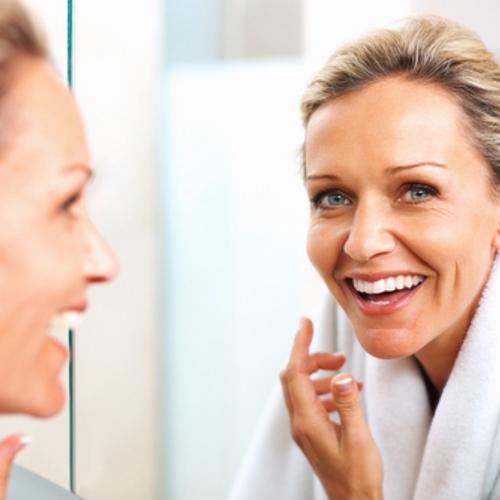 One skincare product with various uses? Sign us all up! With multiple benefits for the skin, the product becomes a truly worthwhile addition to your routine. What's more, you'll never get bored before you get the end of the bottle.
Try these multi-use skincare products:
Made with essential oils and natural fragrances, this softening balm can melt away makeup, break down grime and remove impurities every time you wash. To use the balm as a cleanser, simply warm it in your hands and massage over your face and neck in circular motions. Moisten your fingertips and continue to massage. Remove the cleanser with a warm, damp cotton cleansing cloth.
But wait, there's more. When you want a more nourishing treatment, you can use the cleansing balm as a hydrating mask. Massage a teaspoon amount of the balm onto your face and neck. Let it sit for 10 minutes, and then hold a warm, damp cloth over your skin. Breathe deeply before gently wiping the balm away.
Made with soothing extracts and cooling Camphor and Menthol, this gel is an instant pick-me-up in a bottle. You can apply this revitalizer all over, but it feels especially lovely on tired legs and tense muscles in the neck, shoulders and temples.
This gel can make an appearance in several scenarios, including:
Revive achy and restless muscles when traveling.
Reduce swelling in ankles and legs.
Relieve stress from tense muscles and knots.
Soothe headache pain by applying the gel on the neck and temples.
Use this versatile powder to contour, apply it all over your face for a full sunkissed look, or try it as a bronze eyeshadow. One more trick: Mix the powder with a lip gloss for a warm sparkle and shine. In other words, this powder is the perfect summer travel companion.
Designed to capture the essence of Cleopatra's ancient bathing ritual, this hydrating formula can go straight in your bath for an exquisitely nourishing experience. Perfect for irritated, sensitive or dry skin conditions, you can also use it as a facial cleanser or after-sun moisturizer to soothe and hydrate.