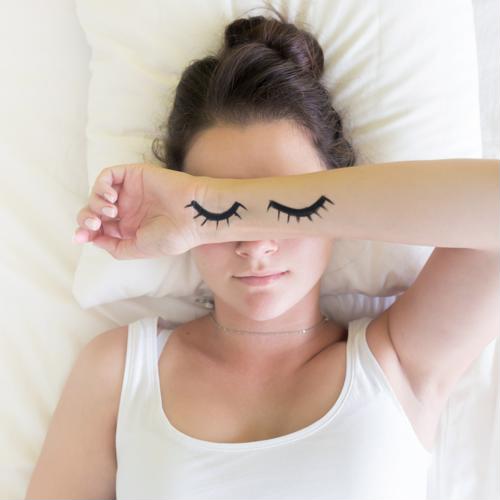 FOLLOW US: Instagram | Facebook | Twitter | Pinterest
This year is about prioritizing self care rather than racking up hours of screen time or overwhelming yourself by saying "yes" to way too much. Everyone you know is on a CBD kick - and living a more active lifestyle is always the goal. No matter what steps you take to wellness, the important thing is that you're doing all you can to live your best life.
Here are some unique wellness trends to add to your repertoire of products and practices:
Book a nap session
Feeling sluggish at work? Why not take a luxurious nap inside your own private sleep nook? They're popping up around major cities and airports, offering a relaxing space to have the snooze of your dreams. Casper launched The Dreamery sleep lounge in New York, for instance, offering residents of "The City That Never Sleeps" private sleep nooks fitted with eye masks, earplugs, skincare products, toothbrushes, toothpaste and even pajamas.
Big fan of this idea? You can buy your own nap pod to have in your home to give your afternoon rests a serious upgrade.
Add your face to your fitness routine
We're talking about more than facials and gemstone rollers. You can actually hire a personal trainer for your face to work the muscles beneath your skin. The result? Your freshest complexion yet.
In fact, aside from spas around the globe, there are even studios in major cities dedicated to face fitness, where you can experience therapies that essentially exercise your face. According to Culture Trip, people leave Face Gym studios with de-puffed, relaxed and glowing skin. You can do this at any spa as well! Sign us all up, please and thank you!
Travel like a queen
If you have some travel plans in your future, you'll definitely want to pack some wellness goodies. Kristen Nichols, Managing Editor at The Thirty, recommended melatonin gummies to help you sleep on long flights. She also strongly supports splurging on a luxe pillow and eye mask set, specifically one made with fabric that prevents wrinkles. Getting quality sleep on the plane and working some anti-aging magic? Now that's some quality travel.
Get it directly to your door
Subscription services are all the rage - but which ones have the best products for your wellness resolutions? Quip, for one, is a stylish and functional upgrade for your dental care. Razor subscriptions are great for preventing the old-blade-shave we all know and hate, with Billie and Flamingo among the fan favorites. If you want to cook healthier meals at home, consider a food subscription service. For those who want to feel better about their carbon footprint, compost services and eco-friendly paper product subscriptions can make a significant difference. Of course, skincare, beauty, and fitness subscription boxes can also help boost your wellness routine with fresh products every month.
With the right wellness practices and products, a healthy and fulfilling year is all yours!