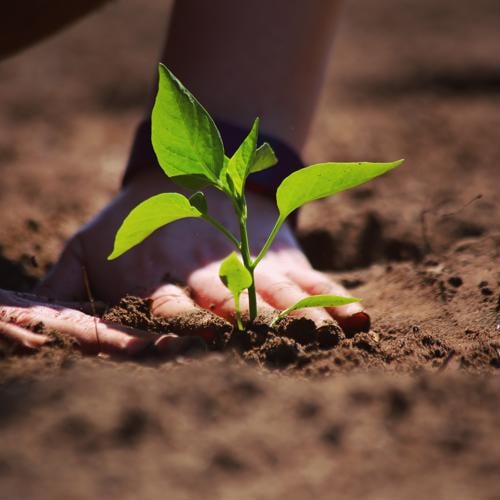 Mother Nature is struggling, but you can help! We recognize Earth Day around the world on April 22 each year in an effort to educate and encourage people to protect the environment.
Do your part to give back to the environment on Earth Day - and throughout the year - with these easy lifestyle changes:
REFRESH YOUR RECYCLING HABITS
Have you gotten lazy with your recycling practices? Time to get back on track! Recycling all of your paper, plastic and canned goods is the easiest way to improve your carbon footprint and give back to Mother Nature.
PUT YOUR GARDENING GLOVES ON
The classic way to honor Earth Day is by planting a tree in your community. Not only does it look great, but it also creates a natural habitat for animals and purifies the air. You can also join a local gardening group to help plant seeds that are native to your area.
GO PAPERLESS
Whenever and wherever possible, avoid using paper. That means switching to electronic banking, selecting online options for all monthly bills and utilizing your smartphone instead of a journal. If you buy something at a store that offers emailed receipts, always choose that option!
OPT FOR REUSABLE ITEMS
Don't head to the grocery store or farmer's market without your own bags! Plus, avoid buying plastic water bottles when you get there and fill up reusable ones instead. The same goes for your morning tea or coffee - make your own at home and transport it in a reusable bottle. If you're taking lunch on the go, try to pack it in plastic or glass containers that you can clean and reuse. That way, you won't contribute to plastic sandwich bag or aluminum foil waste!
START A COMPOST BIN
Composting may seem like an overwhelming burden, but it's actually really easy. Not only is it great for reducing food waste and returning nutrients to the Earth, it can also help conserve water as you'll be using your garbage disposal much less frequently. You can even keep it in your freezer to avoid a messy smell in the kitchen. Here's a guide to composting from Better Home & Gardens to get you started.
CLEAN UP YOUR COMMUNITY
Join a community cleanup or other local initiative to clear litter from parks, roads and other areas. Alternatively, be mindful as you go about your day to pick up any trash or debris you see along the way.
SUPPORT & DONATE
Choose companies that believe in safe, sustainable and eco-friendly production and development practices. Additionally, support companies that promote initiatives that protect the Earth, such as Patagonia, The North Face, Columbia, Clif Bar and New Balance. Plus, it never hurts to choose cruelty-free makeup and cleaning products. Look for events or rallies in you area to join or donate to organizations fighting to protect Mother Nature, endangered species, sustainable farming and other environmental initiatives, such as World Wildlife Fund, The Nature Conservancy and Oxfam.
Check out Earth Day Network for more advice on how to make lasting change this year.