While detox is a popular term, there are a few simple ways you can boost your body's natural detox process to enhance energy, reduce inflammation and feel rejuvenated. Don't worry, we're not talking about liquid-only diets or anything of the like. This is more about taking simple steps to boost your body's detoxification system. Here are some of the easiest ways to detox.
Adjust Your Eating Habits
The best way to cleanse your body is to eliminate the source of toxins, with the food on your plate serving as an ideal place to start. Instead of loading up on dairy, processed meats, or greasy items, try incorporating foods that help your body detox naturally. Specifically, the body's organs of detox are the liver, kidneys, lungs, lymph, colon, and & skin, according to Millie Lytle, N.D., M.P.H., C.N.S. via mindbodygreen.
As such, the idea is to eat foods that support these organs and their detoxification processes. Once you have included some of these items, you will want to boost your efforts with a supplement by a renowned and trusted source such as ELEMIS Cleanse Body Performance System. Similar to any lifestyle changes, you must remain consistent and pair it with a healthy diet.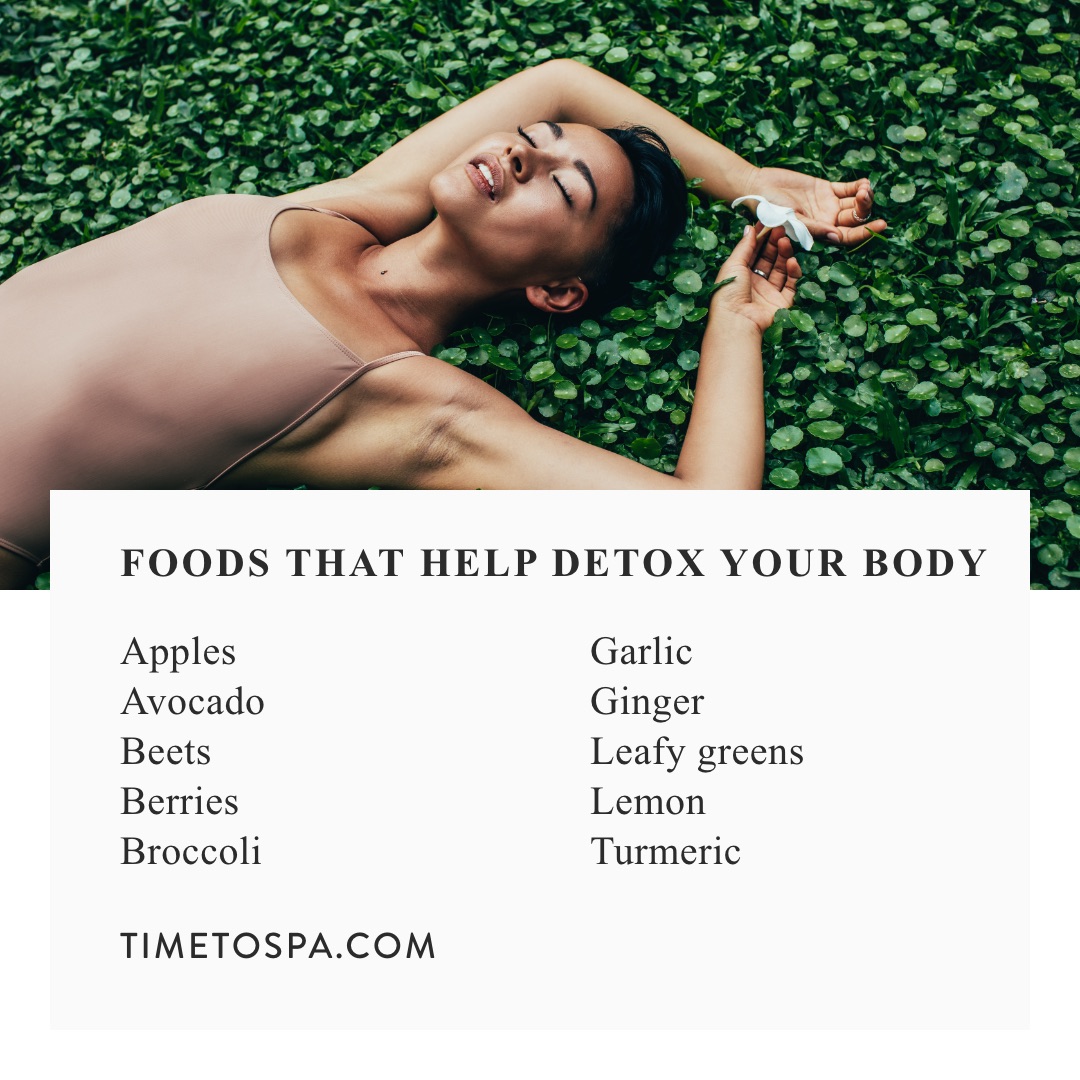 Drink Your Daily H20
We cannot say this enough; it's always important to drink plenty of water each day, allowing the magical liquid to flush out the bad from your body. Double your efforts by infusing your water with lemon, cucumber, or mint to enjoy the flavor and health benefits of these additions.
When you need to mix it up more, try green tea. Research shows it is high in antioxidants and nutrients, which can boost detoxification, protect the body from free radicals, and prevent disease development.
Give Your Skin Some TLC
You can dedicate a week to deep skin detoxing when you're in need of a true refresh. Otherwise, stick to using your holy grails for cleansing and moisturizing on a daily basis and pair it with skincare products that help your skin detoxify such as ELEMIS Cellular Recovery Skin Bliss Capsules which rids your skin of harmful toxins while repairing visible signs of aging and pollution damage. It's a simple step to add during your morning and evening skincare routine for 30 days.
Sweat It Out
Find activities that get you moving and sweat out some of those harmful toxins that may have you feeling sluggish. It's as simple as exercising for 15-30 minutes per day. If it makes it easier, set a reminder on your phone! Pair your sweat session with a body oil made with ingredients that prevent a buildup of toxins such as ELEMIS Cellutox Active Body Oil which can be applied after your daily shower. Say goodbye to those lethargic feelings and hello to energized vibes.