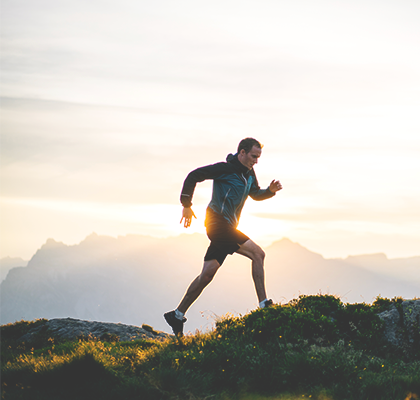 From physical to emotional wellbeing, this is the year of self-care. New age consumers are a driving force behind embracing the wellness age. T
he industry represents 5.3% of the global economic output, valuing it at upwards of $4.2 trillion in 2018 and it has grown at an unprecedented pace since then (Global Wellness Institute)
With a growing market, the wellness community and conversation becomes even louder, positively seeping into our daily lives, habits and beliefs. A group with a heavy impact in the conversations are men's health influencers who are being heard more and more as men increasingly focus on self-care. That being said, our TIMETOSPA experts have gathered a list of top men's health influencers
you should be following.

James Duigan
World-renowned wellness guru
@jamesduigan
inspires more than 60K Instagram followers to be kind to their bodies daily. The owner of London-based holistic nutrition and fitness facility,
Bodyism
, also authored the popular "Clean and Lean Diet" book series. To booth, he is a GQ and VOGUE health insider and uses his wellness blueprint to empower an approach of kindness towards your body. He has a great message and even more valuable content.


Kevin Curry
If you are looking for inspiration to spice up your meal prep,
@fitmencook's
is the way to go. His 1.4 Million followers prove that staying in shape can also be tasty, keep you energized and fitness-ready with custom meal plans and monthly tips.
Kevin even has his spice blends available on Amazon that will keep you on his path to living healthier and happier.
Nile Wilson
Renowned gymnast
@nilemw
is an Olympic Bronze medalist who uses social antics and his YouTube channel to motivate his million-plus subscribers. Nile believes in balancing his daily 6-hour workout routine with humor to create a new dimension for mind and body wellness. Laughter and abs - that is a plus in our book.


Tomas Laurinavicius
This much-loved travel and lifestyle influencer was featured in TIME magazine for his alternative lifestyle path to financial independence. An adventurer and wellness-lover at heart, he shares his stories and tips on his travels, wellness lifestyle and
business through his
blog
. Tomas has traveled to over 50 countries, intending to explore the world while empowering millions of people to change their status quo. Finally, there is a challenge worth taking!


Logan Aldridge
The fittest one arm man on earth
@aldridgelogan
is also the
Guinness World Record
holder for the most weight lifted in a single-arm barbell in a minute. At 13 years old, Logan lost his left arm in an accident, and he has been committed to inspiring others through his love of fitness. Logan is a testament to how life's challenges are what you make them out to be!