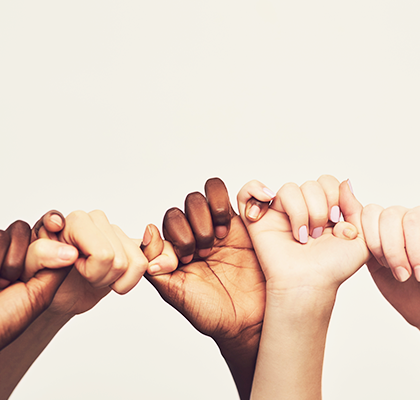 Celebrating International Women's Day may be a bit different this year. However, this does not take away from the inspiring accomplishments each woman has made this year. To provide a bit of background, International Women's Day, or IWD, is celebrated annually on March 8th. This day commemorates the social, economic, cultural, and political achievements of women around the world. Added to that, the day inspires people to promote gender equality in all areas of their lives. In honor of this special day, we ask you to celebrate safely with a few of these amazing activities:
Attend Virtual IWD Events
There are endless
International Women's Day events
happening worldwide. Simply click on the link and search for an event based on your country and city. Attending virtually makes it even easier to get involved and join a community of men and women that are ready to celebrate with you. Make sure to #IWD2021 to show your support on social.

Celebrate The Women Who Inspire You
Show the women you admire - or at the very least one or two - some extra love and appreciation. Send them a text. Send them flowers. Treat them to sweet indulgences or even take them to lunch and support their latest endeavor, reminding them how amazing they are.

Support Women-Owned Businesses
Find the local storefronts and major companies that are run by women - especially those that value the goals and ideas behind International Women's Day. Those are the businesses to support now and in the future.


Support Female Artists
There is no better day to indulge in the fabulous content created by the talented women in this world. Pick up a book written by a female author or visit a local art exhibit featuring female artists. Plus, you can support the women artists in your life by buying their work and sharing it with others.


Lead Your Own IWD Campaign
Contact the people in your community, network, organization, or group and create your own International Women's Day campaign or event. If you don't know how to, check out this
step-by-step list
, from IWD, for help organizing your efforts. Make sure to practice social distancing.


Keep It Going Year-Round
Each year an annual IWD campaign theme is celebrated and continues all year long. For 2021, it's the
#ChooseToChallenge campaign
– an initiative you can support each and every day by challenging and calling out gender bias and inequality. To start, show your support by sharing an image of yourself, on your social media account of choice, raising your hand high to show you commit to the challenge for the year. Make sure to use #ChooseToChallenge and #IWD2021 – and encourage others to participate! You can even submit your image
here
.
Support the women who inspire you and make this world a better place. Happy International Women's Day!