Wake up your taste buds and nourish your body with a delicious breakfast smoothie in the morning. Smoothies can be made to boost weight loss efforts, increase energy, improve digestion and brighten skin. Give your frying pans and toaster a break and try out one of our favorite breakfast smoothies to kickstart your day.
For weight loss …
This delicious green smoothie will boost your metabolism and burn fat. Powered with spinach, green tea, and avocado, it will leave you feeling energized and ready to seize the day. Green tea is known to accelerate weight loss and detoxification, which makes it the perfect ingredient for a low-calorie breakfast smoothie!
The Fat Burning Smoothie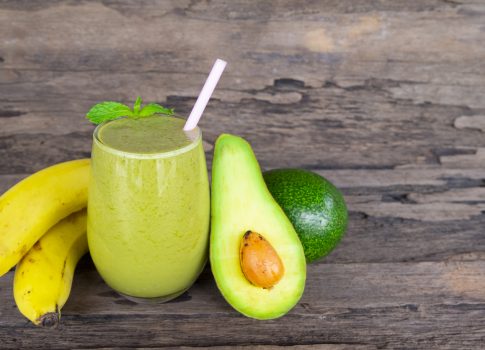 Ingredients:
2 cups spinach
1/4 cup fresh mint leaves
2 stalks celery (chopped)
1 cup brewed green tea (cooled)
1 large grapefruit (peeled and seeded)
2 cups pineapple chunks (frozen)
1/2 large avocado
1/8 teaspoon ground cayenne pepper (optional)
Instructions:
Place spinach, mint, celery, and green tea into a blender.
Puree until smooth.
Add remaining ingredients.
Blend again.
Courtesy: Simple Green Smoothies
For brighter skin …
Refreshing Coconut Water Smoothie
They say true beauty comes from within and they are absolutely right! The food you eat affects the appearance and texture of your skin. Nourish it from within by starting your day with a hydrating nutrient-rich smoothie. Let's get going glowing with this refreshing breakfast treat!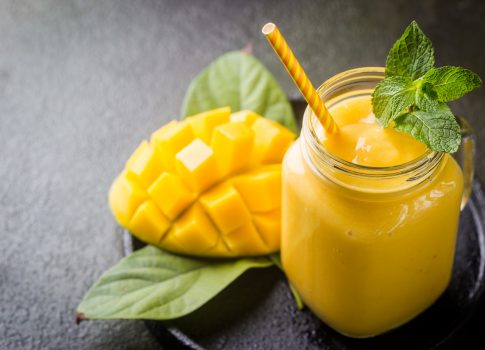 Ingredients:
1 1/2 cup coconut water
1 avocado peeled and chopped
1 cup baby carrots
1 cup frozen strawberries
1 cup frozen mango
Instructions:
Place all ingredients in a high-powered blender and blend until well-combined and totally smooth. If it's too thick, add a bit more coconut water.
Courtesy: www.thecookierookie.com
For muscle gain…
Peanut Butter Banana Cold Brew Protein Smoothie
A decadent chocolatey breakfast delight, this peanut butter cold brew protein smoothie will awaken your mind and body. The ingredients are packed with the protein boost you need for muscle gains.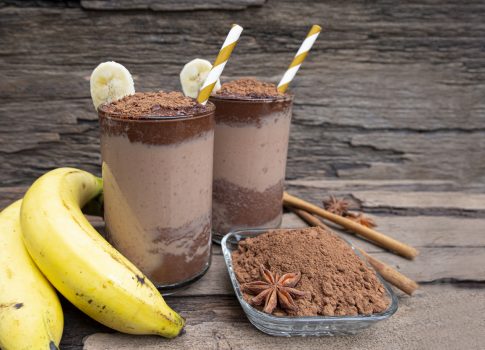 Ingredients:
1

large frozen banana

2 tablespoon

s peanut butter, creamy
1/4 cup vanilla protein powder (any kind)

¼ cup

cold brew concentrate

1/2 cup

unsweetened almond milk (or more, to taste)
Instructions:
Place everything in the blender and blend until smooth.
Courtesy: www.fitfoodiefinds.com
Share your breakfast smoothie ideas and experiences with us through social media. Tag @timetospa on Facebook or Instagram with your latest breakfast smoothie!