Detoxing your skin is an important part of maintaining healthy and vibrant-looking skin. With so many toxins in the environment, it's easy for your skin to become clogged and dull. Luckily, there are steps you can take to detox your skin and bring back that healthy glow. Here are five tips on how to detox your skin, thanks to your timetospa.com skincare experts!
Cleanse AM & PM with an Organic Cleanser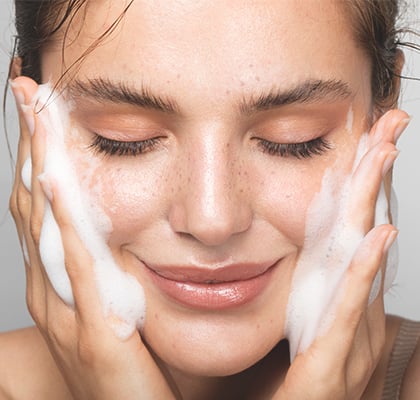 The first step in detoxing your skin is to cleanse it with a gentle, certified organic cleanser. Opt for products that are plant-based or contain ingredients such as aloe vera, chamomile, or green tea, which are known for their soothing and calming properties. By using a botanical cleanser that is certified organic, you avoid cleansers that contain harsh chemicals or synthetic fragrances, which can irritate and dry out your skin.
We suggest trying Grown Alchemist cleansers such as the Grown Alchemist Gentle Gel Facial Cleanser. Its plant-based extracts remove impurities and prevent visible age spots without stripping skin of its natural moisture. If you prefer a cream cleanser, try the Grown Alchemist Hydra-Restore Cream Cleanser. On top of using plant-derived extracts to hydrate the skin, the Niacinamide and natural minerals within the cleanser also help refine the skin tone and the appearance of large pores.
Exfoliate Weekly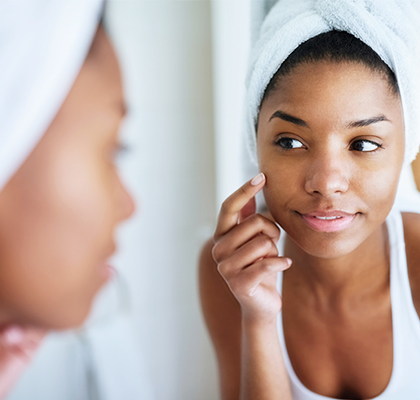 Exfoliating is an important step in skin detox – since it removes impurities deep in the skin, dead skin cells, and unclogs pores. Try a gentle enzyme exfoliator that contains natural ingredients such as fruit extracts that exfoliate without abrasive results. Consistency is key when it comes to exfoliating your skin – especially with gentle exfoliators. Remember to avoid harsh scrubs that contain microbeads or other abrasive particles, which can damage your skin and harm the environment.
We suggest the granule-free Grown Alchemist Enzyme Facial Exfoliant. Using plant-derived ingredients and fruit extracts, it not only exfoliates but also helps to refine the appearance of pores. Ingredients like Quandong soothe the skin while Sweet Almond Oil helps to deeply hydrate and infuse the skin with antioxidants. Both ingredients, as well as the orange oil, help deliver a boost of Vitamin C which brightens your complexion.
Use a Detoxifying Serum For Glowing Skin
Using a detoxifying serum daily can help draw out impurities and toxins from your skin – boosting your skin detox efforts. To boot, pairing a daily detox serum with your weekly exfoliation will help prepare your skin to better absorb oils and moisturizers. Look for a detox serum that is certified organic and contains ingredients such as clay, seaweed, and green tea, which are all known for their detoxifying properties.
Our beauty experts recommend Grown Alchemist Detox Serum. Why? This lightweight, oil-free serum absorbs quickly into the skin and targets oxygen free radicals and those caused by carbon and nitrogen which are plentiful in our daily environment.
Drink Plenty Of Infused Water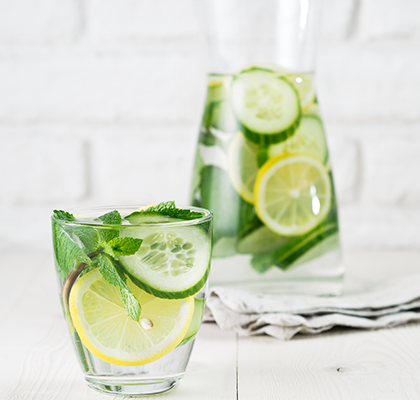 Drinking plenty of water is essential for keeping your skin healthy and hydrated. When you're dehydrated, your skin can become dry and dull looking. Aim to drink at least eight glasses of water a day and try to limit your intake of caffeine and alcohol, which can dehydrate your skin. If you find it hard to drink your daily dose of H2O, try infusing your water with your preferred herbs and fruits.
Include Detox & Beauty Foods in Your Meals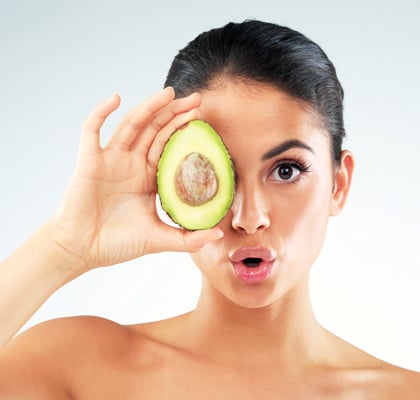 Next time you make your grocery list, think about adding foods that support your body's natural detoxification process and foods that support healthy skin.
Focus on detox foods such as broccoli, avocadoes, grapefruits, beets, and spinach. If these foods are not your thing, try a cleanse program.
Your next step is to focus on beauty foods that are high in antioxidants, like berries and leafy greens. These can help protect your skin from free radicals and other toxins. Foods that are high in omega-3 fatty acids, like salmon and walnuts, can also help keep your skin healthy and hydrated. For a full list of beauty foods, click here.
In conclusion, detoxing your skin is an important part of maintaining healthy and vibrant-looking skin. By following these five tips, you can help remove impurities and toxins from your skin, leaving it looking and feeling refreshed and renewed. Remember to be patient and consistent with your skincare routine, as it can take time to see results. With a little bit of effort, you can achieve healthy, glowing skin that you'll love. Cheers (with a big glass of water) to that!