Discover the crème de la crème of skin care products as crowned by over 1,000 beauty experts! The prestigious CEW UK Beauty Awards 2023 have unveiled their winners, and ELEMIS has emerged victorious in multiple categories. Prepare to be dazzled by the exceptional innovation and creativity showcased in these award-winning products. Whether you're a seasoned skincare enthusiast or just starting your beauty journey, these coveted items deserve a spot in your vanity. Get ready to elevate your skincare routine with ELEMIS and indulge in the ultimate pampering experience.
ELEMIS has achieved six incredible accolades, including the prestigious title of Best British Brand, and those listed below.
Consumer Choice Awards: Best Beauty Icon | CEW Beauty Awards 2023: Best Beauty Icon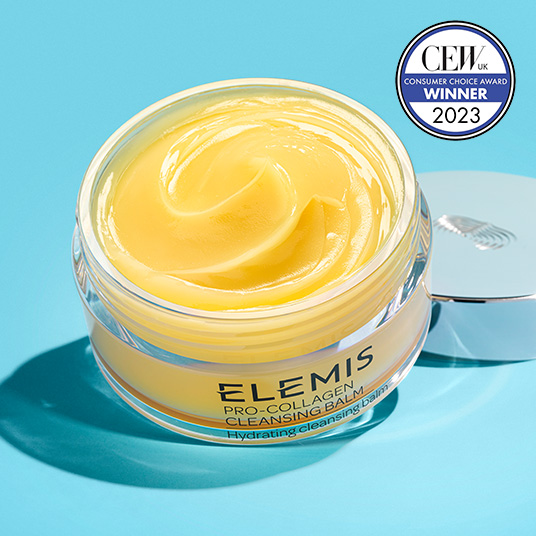 CEW Beauty Awards 2023: Best New Skintellectual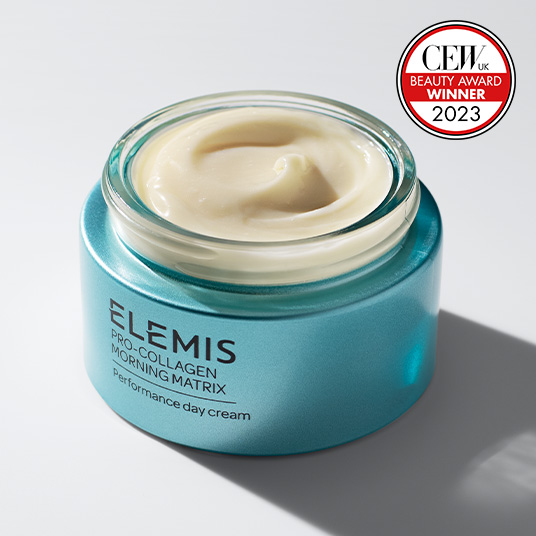 The Pro-Collagen Rose Marine Cream has been recognized as the Best New Skin Product by the Consumer Choice Awards. It has also been named the Best New Targeted Skincare. The brand has received a significant amount of recognition through the years, having been bestowed with highly-coveted awards in the past. These achievements are a testament to the brand's commitment to excellence and innovation in its respective industry.
Best New Targeted Skin Care—Prestige
Pro-Collagen Tri-Acid Peel



Imagine the skin of your dreams. It's soft, supple, and youthful-looking with an enviable radiance that looks as good on you in real life as it does through social media. This innovative line-refining peel is formulated with an 8% Tri-Acid Complex of Lactobionic, Asiatic and Mandelic Acids. It lifts away dull skin cells for a smoother complexion while reducing fine lines and wrinkles to make you look fabulous (and ready for the red carpet).



Best Beauty Icon—Prestige
Pro-Collagen Cleansing Balm




This No.1 best seller transforms into 3 unique textures for the ultimate cleansing experience. It nourishes as a luxurious balm easily breaks down makeup and grime as a cleansing oil and hydrates your skin as cleansing milk. The unique blend of 9 essential oils including Lavender, Chamomile, and Eucalyptus invigorates the senses – a spa in a jar – as it goes. There is a reason this has become a skincare icon. And don't neglect the previous year's winners that have become beloved by cult beauty experts and insiders. You can find them below.
Best Beauty Icon - PrestigePro-Collagen Marine Cream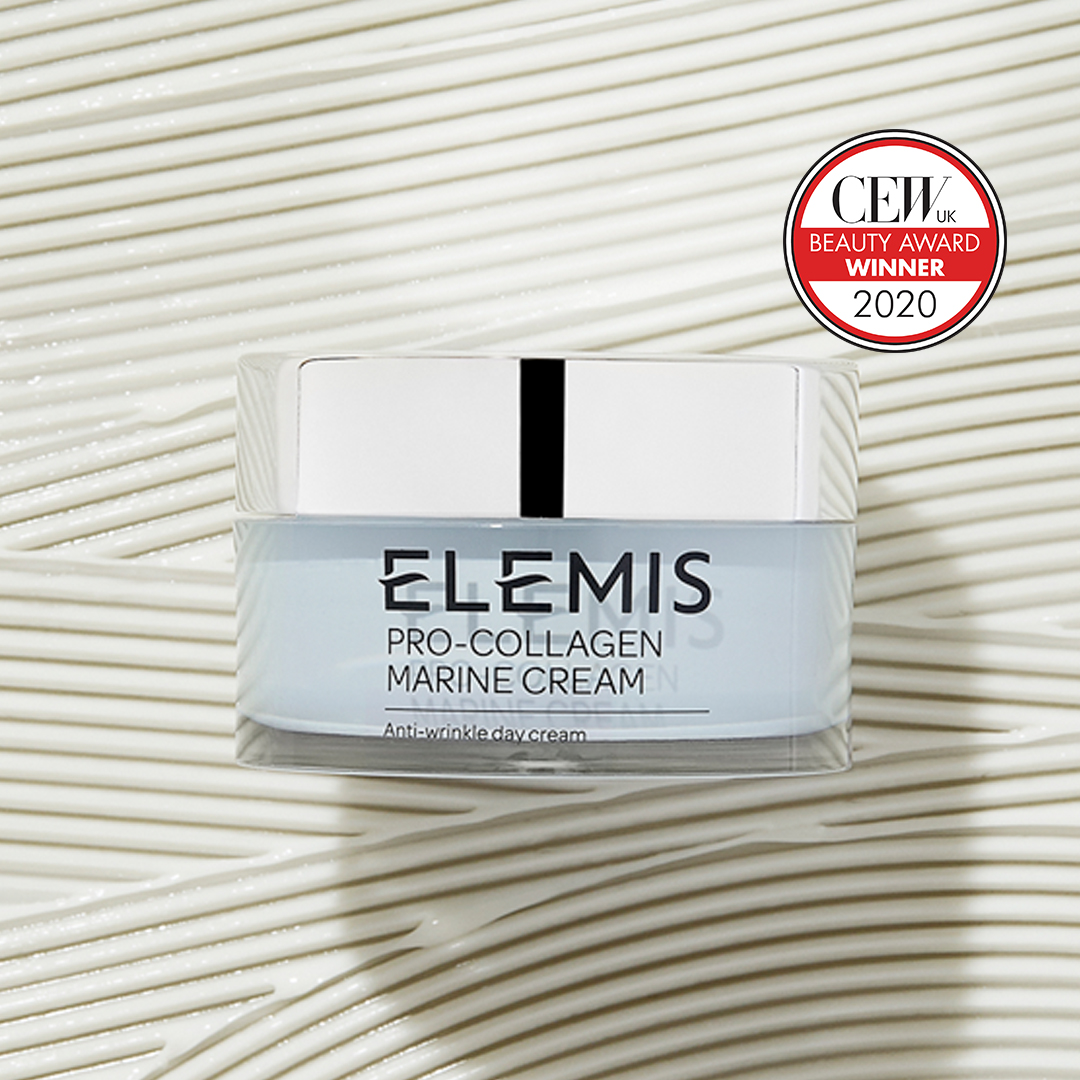 An iconic anti-aging skincare treatment cream that is clinically proven* to reduce the depth of wrinkles, improve skin firmness, tone and hydration in just 14 days. The star ingredient of this beloved product is Padina Pavonica - unique Mediterranean algae packed with proven outstanding anti-aging benefits. In addition, Ginkgo Biloba, Chlorella and precious Rose and Mimosa absolutes moisturize the skin and visibly improve the appearance of fine lines, while supporting a feeling of suppleness, firmness, and elasticity.
Best New Mask - Prestige

ULTRA SMART Pro-Collagen Aqua Infusion Mask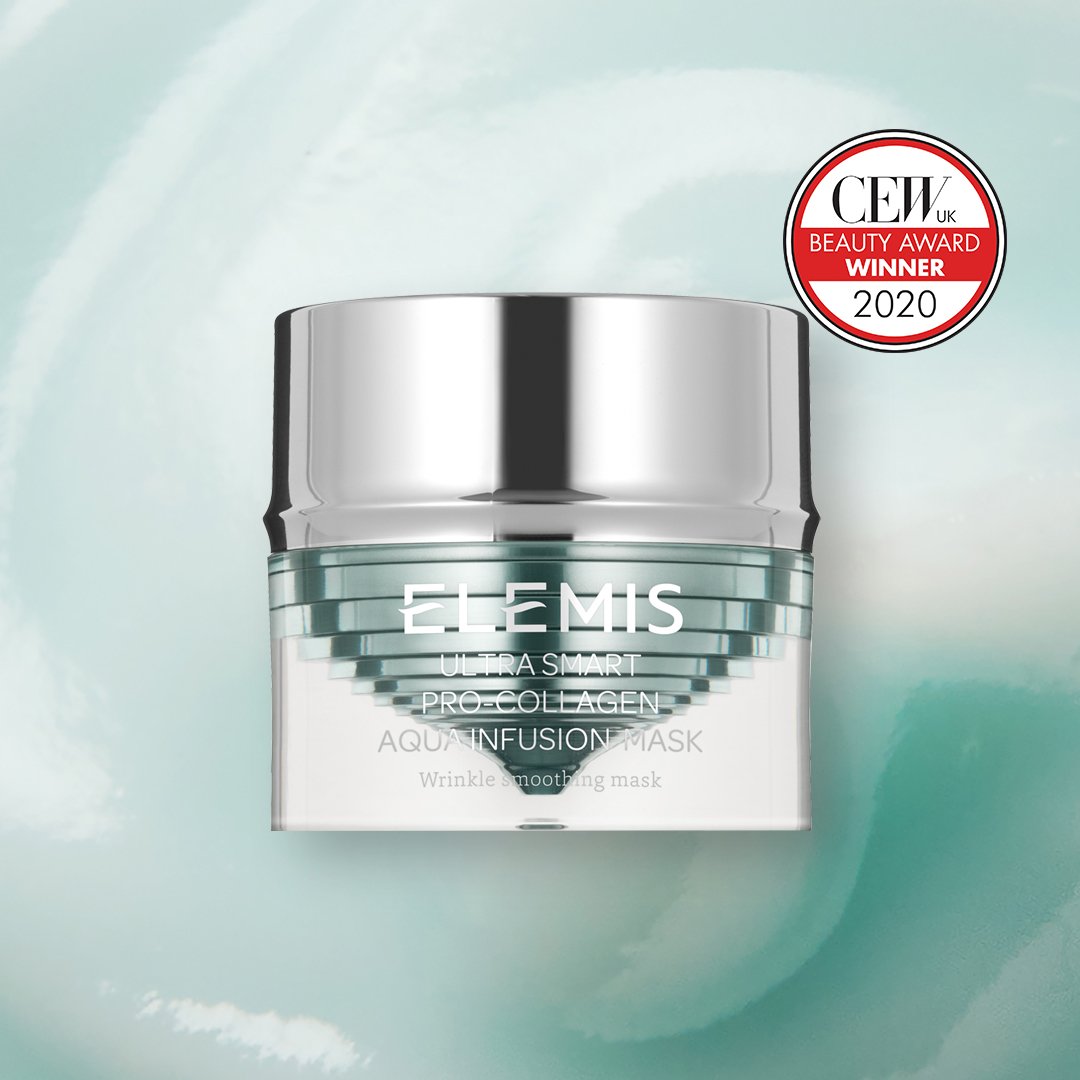 Powered by ULTRA SMART technologies and ingredient complexes, this clinically proven* mask targets multiple signs of aging by delivering a triple-level approach to hydration. How does it work? An ULTRA SMART Hydra-Infusion Complex delivers an instant boost of moisture with Polynesian Lagoon Water and the powerful humectant - Sodium Hyaluronate. The same complex also creates a film along the skin barrier with Gigartina Stellata and Chondrus Crispus, red algae that help reduce water loss. Rounding out the triple action is an ULTRA SMART Aqua Shuttle Technology - an innovative delivery system that slowly releases hydrating algae actives encapsulated in a water shuttle to keep skin moisturized all day long. An ULTRA SMART Line Fighting Complex uses a blend of three potent algae and Orange African Bulbine to improve the appearance of deep-set lines and wrinkles, for a smoother-looking complexion. Did we mention it's clinically proven to improve hydration by up to 250% in 1 hour?
Best New Skin Prep - Prestige

Pro-Collagen Insta-Smooth Primer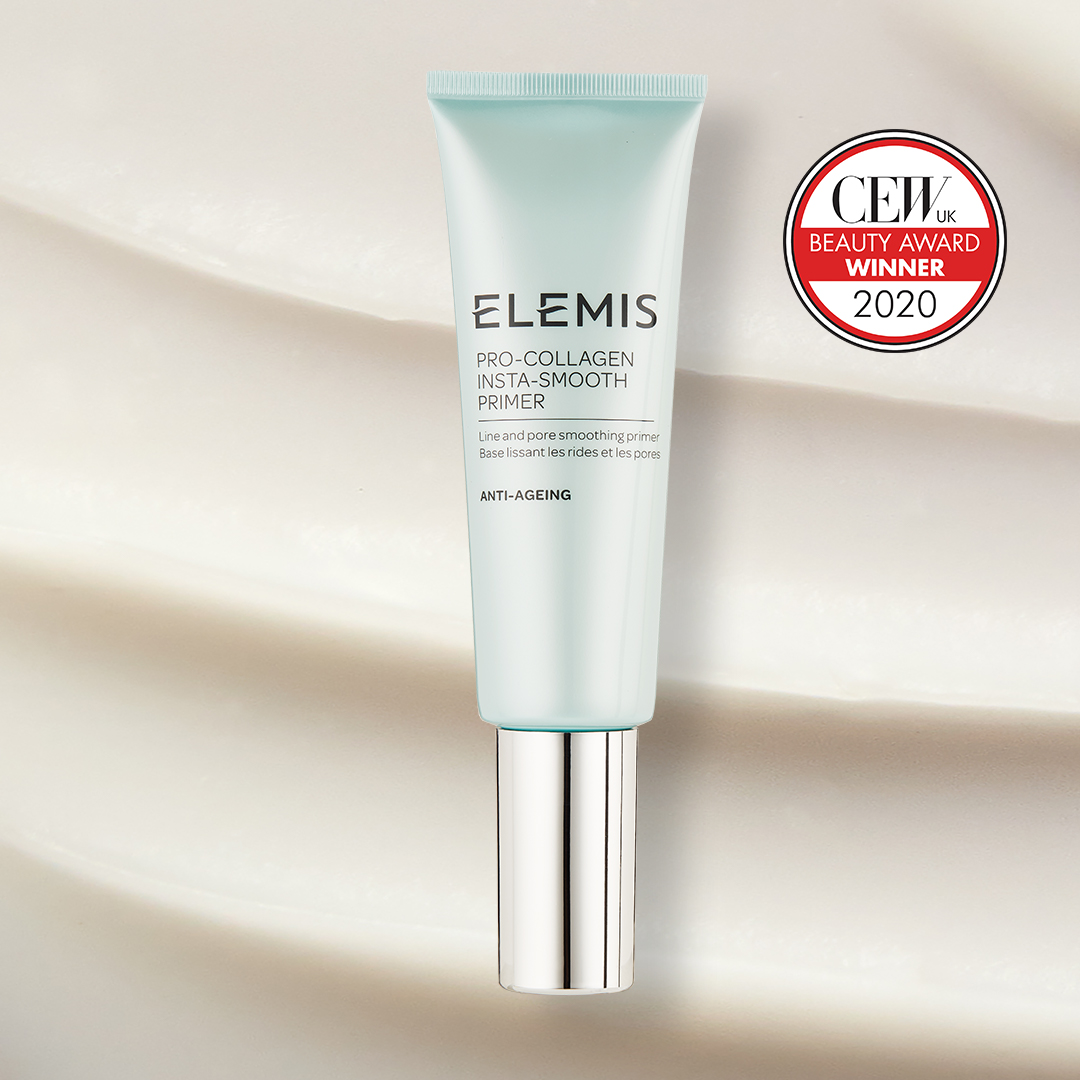 An ultra-firming primer that visibly reduces the look of wrinkles, fine lines, and pores, leaving skin primed for make-up or a natural fresh-faced day. Formulated with a unique Cryo-Firming Complex, a cooling blend of cryo-extracted Brown Algae combined with Italian Glacial Water, these unique ingredients help promote the appearance of firmer skin while Mediterranean algae and Padina Pavonica help to support the skin's moisture barrier leaving skin feeling hydrated and supple. To round it off, Natural Marine Extracts create immediate and long-lasting tightening effects for a smooth, flawless look.
To view more ELEMIS products,
click here
.